Ecofriendly fuel mixture of waste and cooking oil used in commercial flight from France to Canada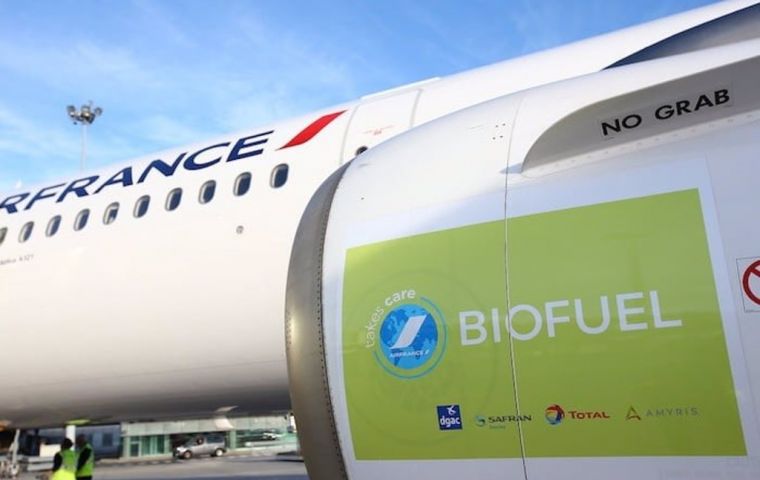 French carrier Air France filled the tanks of an Airbus A-350 bound for Canada with a mixture of kerosene with 16 per cent biomass which should significantly reduce CO2 emissions, the airline announced.
The bio fuelled aircraft took off on Tuesday afternoon from Paris' Charles de Gaulle Airport to Montréal in Canada.
Air France-KLM has teamed up with the energy company Total, the aircraft manufacturer Airbus and the airport operator ADP to make air travel more environmentally friendly.
The new mixture should significantly reduce CO2 emissions, it was explained. So-called Sustainable Aviation Fuel (SAF) is currently mainly produced from biomass such as vegetable and edible oils that are no longer used.
The tanks are filled with a mixture of kerosene and 16 per cent biofuel, wrote the Minister for Transport, Jean-Baptiste Djebbari, on Twitter.
The biofuel was made from waste and residues in France. Airlines are experimenting with SAF biofuel, which is currently significantly more expensive than normal kerosene. "The challenge is to produce more of it to bring the price down," Djebbari said.