Uruguay eases down travel restrictions against covid-19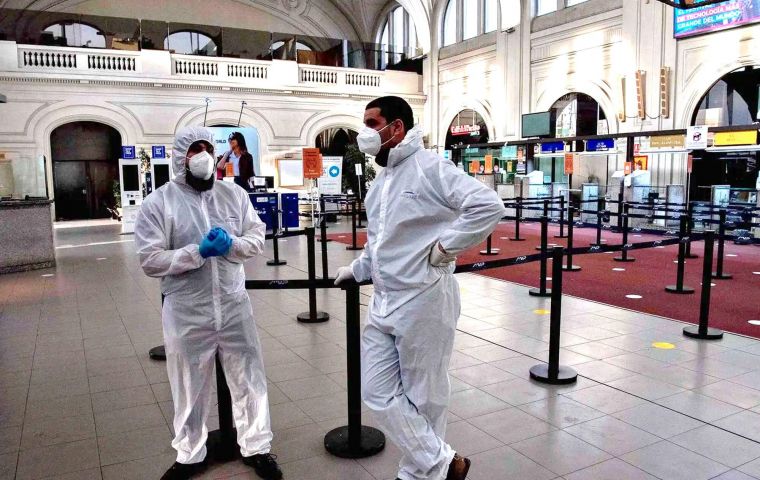 The Government of Uruguay Wednesday has decided that foreign travellers with both doses of any vaccine against covid-19 and a negative PCR test will not have to undergo a mandated quarantine upon entry.
However, the vaccination plan needs to have been completed at least 15 days before arrival, for the immunization process to take effect, it was explained.
In addition, the negative PCR test for coronavirus needs to have been carried out up to 72 hours before the start of the trip and a sworn statement as to the absence of symptoms and contact with confirmed or suspected covid-19 cases shall be required.
Fever checkups at the point of entry and wearing a mask when less than two meters away from another person shall remain in force.
The administration of President Luis Lacalle Pou is taking steps to a gradual return to business as similar as possible to pre-pandemic times.
Starting Monday, May 24, gymnasiums and duty-free shops, which have been closed since March 23 as part of the restrictions against the rise in covid-19 infections, may reopen, under strict protocols, following steady pressure from business owners.
Regarding the return to on-site schooling, Lacalle Pou said that "one thing is the return of children to class and another is what is generated around when parents go to look for them. It is necessary to try that the problems that return to classes can cause do not occur there."
Technically, Uruguay's borders shall not reopen and only Uruguayan nationals, foreign residents otherwise exempted may enter the country.
Official data from the National Emergency System (Sinae) of Uruguay showed there were 27,870 infected, 498 of them in intensive care centres. The total of cases since March of last year is 246,026 and deaths have reached 3,578.