No Copa America for Colombia – where then?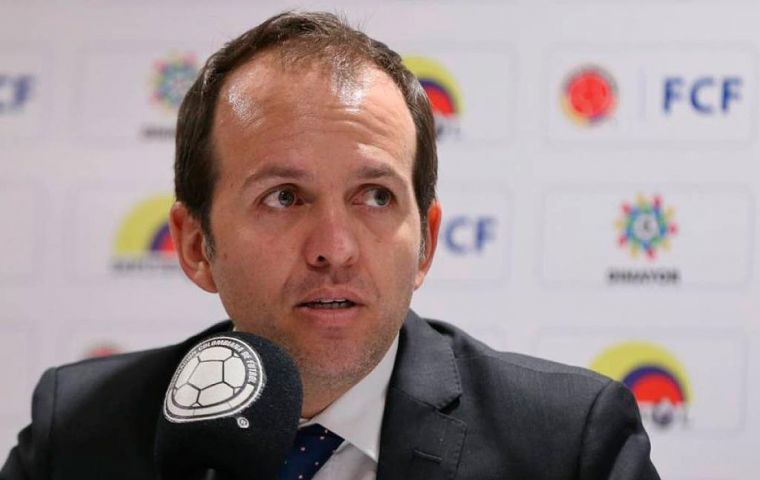 The South American Football Confederation (Conmebol) Thursday decided to reschedule the Copa America matches which were going to be played in Colombia starting next month but has yet to confirm the new venues.
Conmebol reacted quickly after Colombia's request to postpone the Copa América later this year and maintained the dates for the 15 matches. Co-hosting the tournament is Argentina and President Alberto Fernández has admitted he would evaluate the chance of hosting the entire competition should Conmebol ask him to.
Colombian President Iván Duque met earlier Thursday with Sports Minister Ernesto Lucena and Colombian Football Federation President Ramón Jesurún. At the meeting, it was clear the Copa America could not go on as planned in light of the social unrest the country is going through, so they chose to seek a postponement, which was flatly rejected by Conmebol.
Lucena had announced at a press conference that the postponement was linked to the coronavirus crisis and that the intention was to wait until stadiums could be filled with fans at least up to 50% of their capacity. But Conmebol declined the offer, citing football's international calendar which makes it impossible for the Copa America to be played in November as Duque intended.

Conmebol has already rescheduled some club matches of the Libertadores and South American Cups to other countries, such as Independiente Santa Fe v. River Plate, which was played in Asunción and other two games to be played next week in Ecuador, which in addition to demonstrations from fans at the headquarters of the Colombian Federation seeking the cancellation of the tournament, heralded what was going to be decided.
Colombian opposition leaders view Conmebol's decision as a victory of their own movement.
"If this government intended to cover up its atrocities with a Copa América, it was difficult for it, Colombia will no longer host and this government continue to run out of oxygen," wrote the senator of the Comunes party Griselda Lobos on Twitter.
"They will no longer be able to cover with goals, the dead, the disappeared and the human rights violations committed by the public force in the context of the national strike," said Deputy Sergio Marín of the same party.