One case of black fungus spotted in Chile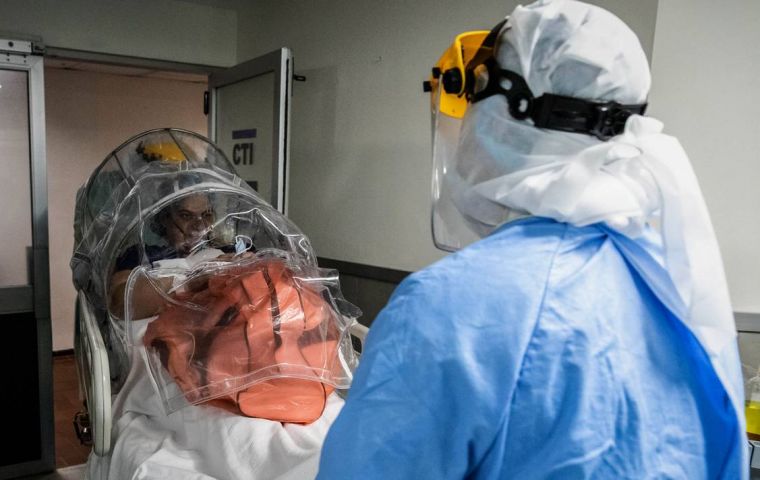 The Chilean Society of Infectology (Sochinf) reported Sunday in a statement that one case of mucormycosis, commonly known as black fungus, had been detected.
The issue gained worldwide attention after reports of numerous patients in India with the disease, followed by the appearance of one such case in Uruguay last week in a patient who had suffered a mild case of covid-19.
Read also: Case of covid-related "black fungus" concerns Uruguayan doctors — MercoPress
Sochi also explained fungal infections are among the complications that can ensue covid-19, one of the most frequent is mucormycosis and the other is aspergillosis or green fungus, which affect patients with impaired immunity and it is frequently diagnosed in people with cancer, transplantation or who use immunosuppressants, as well as in those with chronic respiratory diseases and acute infectious diseases such as influenza.
The Chilean society also pointed out that "the frequency has been increasing, to the extent that there has been an increase in serious cases." But it also underlined that although special interest has arisen in recent days, given the large number of cases of mucormycosis reported in India, this situation has been described in isolation in other countries, and its incidence could reflect the coincidence of factors of risk such as uncontrolled diabetes.
In any case, this issue "requires the greatest attention from the medical community at the national level with the support of the necessary resources to monitor the presence of cases," to have the support to facilitate early diagnosis and timely treatment of this serious complication.