Brazil bans entry of foreigners as cases of covid-19 pile up: What about Copa America?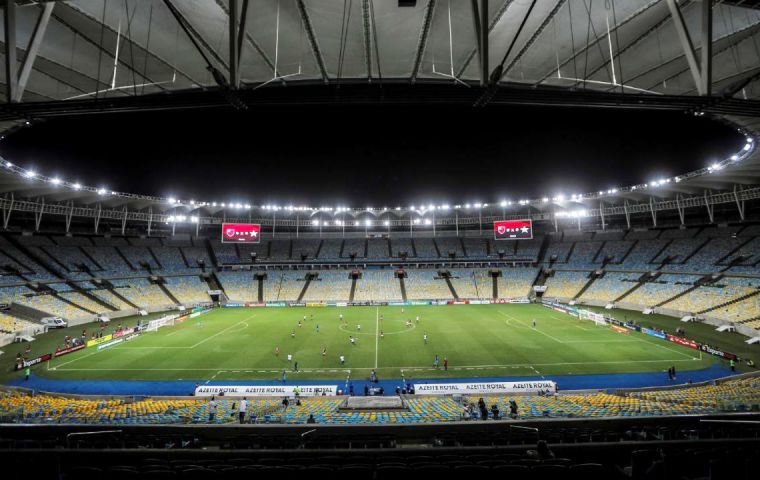 The Brazilian Government of President Jair Bolsonaro Monday banned the entry of foreigners "of any nationality" as a result of the number of cases of covid-19 growing faster than expected, it was announced.
The measure follows a recommendation of the National Health Surveillance Agency (Anvisa) and has been endorsed by Ministers Marcelo Queiroga (Health), Luiz Eduardo Ramos (Civil House) and Anderson Torres (Justice and Public Security).
The new determination was a direct consequence of the "epidemiological impact of the new variants of the coronavirus identified in the United Kingdom, South Africa and India," authorities have explained.
Brazil took this measure only hours after the South American Football Confederation (Conmebol) announced it would host this year's Copa América following Argentina's withdrawal on epidemiological grounds.
In this scenario, the Brazilian Government has established a series of requirements to carry out the event. The Minister of the Presidency Luiz Eduardo Ramos explained that among those requirements was that all participating teams are vaccinated and that matches be played in crowd fewer stadiums.
Ramos announced that Brazil's "final position" is to become known Tuesday, as he acknowledged the "difficult" situation the country is experiencing due to the pandemic.
"It is important to note that this event if it takes place, will not have an audience. At the moment, there is a maximum of ten teams," divided into two groups and "65 people for each delegation, all vaccinated," he explained. "There is no signed document, just those negotiations," he said.
Even if Brazil gets to host this year's Copa America, the exact venues for each match remain a mystery.