Vaccination for teenagers aged 17 to 12 starts in Uruguay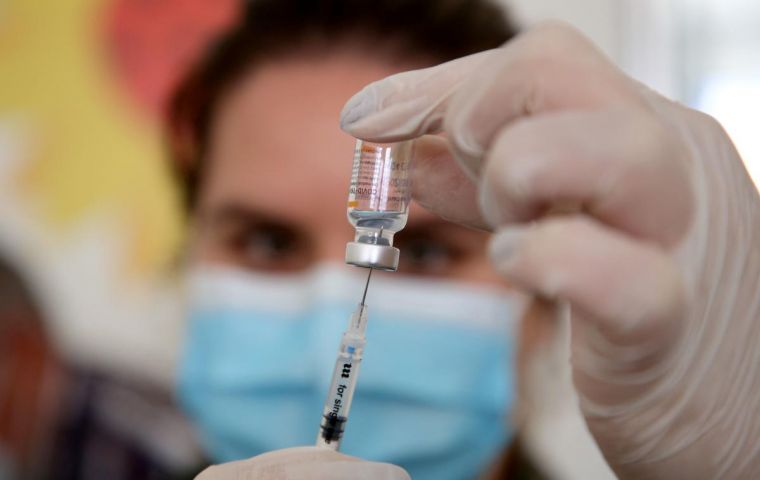 Uruguay Wednesday became the first country in Latin America to extend its anticovid-19 vaccination campaign to children aged between 12 and 17, it was announced.
According to the national Public Health Ministry, more than 157,000 had enrolled to receive the first dose of the Pfizer vaccine since registration was opened last week.
Immunizing began with those aged 17 and is to advance gradually until it finally reaches the youngest of the group, health authorities have explained.
Being minors, all candidates for vaccination must attend the vaccination posts accompanied by their father, mother or guardian.
Pfizer's vaccine has already been approved for people within that age group both in the United States and Europe.
Uruguayan health authorities have also announced that the time between the first and second doses had been set at 28 days to capitalize on the school winter break. Education Minister Pablo da Silveira also explained that progress in vaccination is tied to the gradual return to on-site schooling.
In Uruguay, 3,088,547 people had been vaccinated against covid-19 with at least one dose until Tuesday. The Government hopes that at the current pace 70% of Uruguayans will have received their full two-dose schedule by August 16, 2021.