Travel mate of first Omicron case in Brazil found on Paraguayan border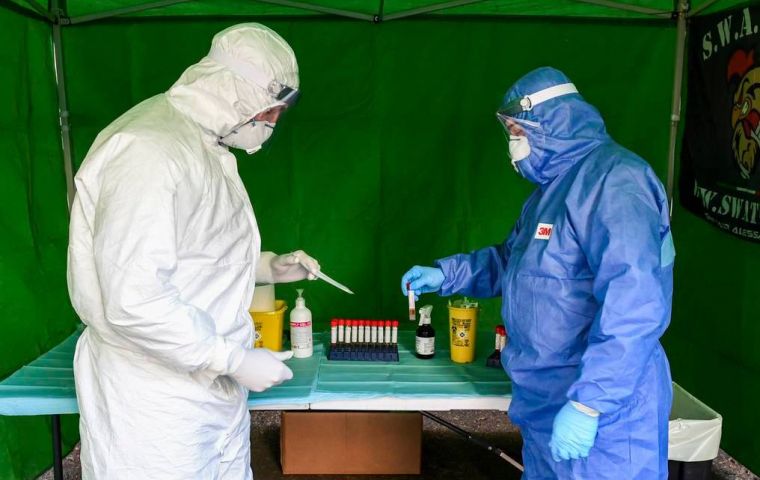 Sanitary authorities have detected one man who lives in neighboring Foz do Iguaçu and works in Paraguay had boarded the same flight from South Africa Nov. 27 carrying a man infected with the Omicron variant of Covid-19 at a time Brazil's National Health Surveillance Agency (Anvisa) warnings were not yet in force.
A second case is also being monitored, according to Paraguayan press reports.
Roberto Doldon, head of Foz's Epidemiological Surveillance Service, pointed out that help was requested from the Brazilian Federal Police and Anvisa to identify travelers. "One of them was located this Wednesday," Doldon said.
The Foz resident, who works in Paraguay, is asymptomatic, and has been tested for Covid-19. The results are due in the next 24 hours, pending which he must be isolated.
Brazil is so far the only Latin American country to report Omicron cases.
Meanwhile, the Pan American Health Organization (PAHO) warned Wednesday that the new variant may be "soon" circulating in the Americas, after identifying only imported cases in three countries on the continent (Brazil, Canada and the United States).
"It is likely that other countries will soon begin to see this new variant in circulation," Carissa Etienne, PAHO director, said at a press conference. "That is why it is important that countries redouble their surveillance efforts, share sequences with the Genomic Surveillance Network of the Americas and report any case of Omicron to the WHO," she added.
At the same time, the World Health Organization (WHO) has asked people not to panic over Omicron and insisted on fighting Delta, which is still accountable for 99% of cases today. The agency also insisted on speeding up vaccination worldwide.
"Let us remember that the Delta (variant) is dominant, but the more the virus circulates, the more opportunities it has to change, so we must strengthen surveillance throughout the world," said WHO specialist María Van Kerkhove, who insisted it was too early to be categorical regarding Omicron.
Omicron cases had been detected in at least 25 countries, a number that will surely increase. The experts insisted on encouraging people who have not yet been vaccinated to take the step, because if they become infected with any variant, chances of them developing a serious condition and dying are significantly less than if they are not immunized.
"There is a lot of uncertainty in relation to Omicron, but there are no indications that the vaccine will not work, even if there is a reduction in its effectiveness, it will still be better to be vaccinated because it can save your life," said Van Kerkhove.