No more VAT for Uruguayan hotels to boost domestic travel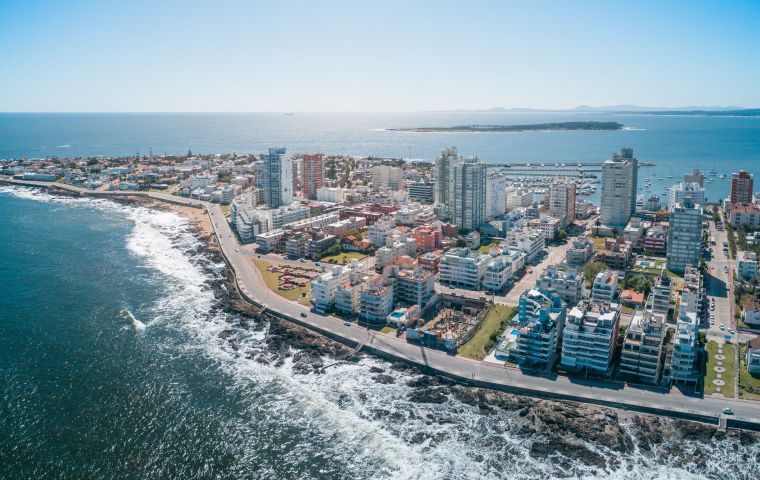 The Government of Uruguay has decided to scrap the Value Added Tax (VAT) from hotel bills paid by local nationals between March 1 and April 17 in a move to boost domestic tourism. The measure, which was already in force for foreign travelers, seeks to help the leisure industry, heavily affected by the COVID-19 pandemic.
Before this summer season, foreign travelers were already prioritized with the elimination of VAT surcharges and Tourism and Economy authorities now intend to promote domestic travel to further help a sector which has been demanding help from the Government, for example in the form of unemployment insurance, to stay in business.
Read also: Uruguayan leisure businesses need help after poor summer season due to Omicron
The Health Ministry has also decided to ease down entry requirements for foreign tourists, who may now submit either an antigent test or a PCR test, which up until last week had been mandatory.
"Good news for the hotel sector and for Uruguayan tourists. From the MEF they confirm that the government will grant the assimilated VAT to the exporter (rate 0) for the hotel industry from 1/3 to 17/4″, wrote Tourism Minister Tabaré Viera on Twitter.
Currently, the reduced VAT rate in Uruguay is 10% and the general rate is 22%.
Uruguayan Chamber of Tourism President Marina Cantera hailed both decisions: "Not requesting PCR is important to generate fluidity in the entry of tourists. It is very good news," Cantera was quoted as saying.
"The zero-rate VAT is also very important, it helps mitigate costs for hotels and is a benefit for Uruguayan tourists," she added.
Cantera was confident both measures would favor "Tourism Weekend" (Easter Week) activity. But "it would have been better if this measure was taken on February 1," she lamented.
With over 76% of the population fully vaccinated and 53% having taken a third dose against COVID-19, Uruguayan borders are open to both citizens and residents as well as foreigners. Those vaccinated will be able to circulate freely if they present the new test and those who are not will have to comply with 14 days of mandatory quarantine.