Nicaragua announces new deep-water port in Bluefields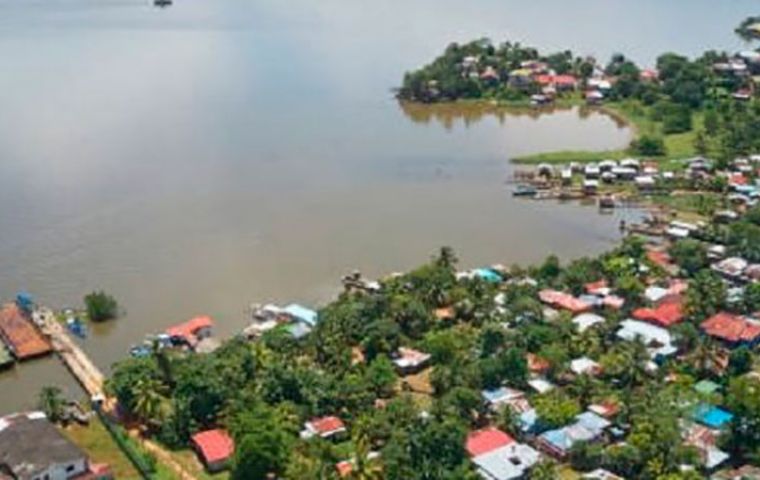 Nicaragua is to build a deep-water seaport in Bluefields, according to an announcement made last week by Virgilio Silva, chairman of the National Port Company.
The official also said the works are to be completed during the current five-year presidency of Commander Daniel Ortega.
He also pointed out the government already had the investors for the undertaking, which will greatly reduce operating costs for exporters and carriers. Silva foresaw costs would go down from US$ 900 dollars/container to US$ 400, as the country now needed to get ready to take full advantage of the resumption of ties with China, a very large market for exports.
According to the Nicaraguan government, the new infrastructure will be pivotal in this regard, after diplomatic relations were resumed Dec. 9 last, with the possibility of signing a
Free Trade Agreement and the increase of sales to that Asian market.
Silva also announced the beginning of the construction of a Logistics Center in the Port of Corinto, on the northwest coast of the Nicaraguan Pacific, with a storage capacity of 3,000 containers.
Corinto is the country's main port regarding trade and second in importance in terms of cruise ships from all over the world.
The official also pointed out the new works aimed at the possible reception of Post-Panamax ships, of greater magnitude and with greater infrastructure requirements, due to which high technology machinery is to be purchased and further staff training was planned, for which the advice of Spanish experts has already been retained.
Bluefields is the capital of the South Caribbean Autonomous Region. It used to be the capital of the former Miskitu Kingdom, and lately Zelaya Department. It is located on Bluefields Bay at the mouth of the Bluefields River. English is the city's most spoken language.
It is Nicaragua's main Caribbean port, from which hardwood, seafood, shrimp and lobster are exported. In 1984, the United States mined the harbor as part of the Nicaraguan Revolution. Bluefields was destroyed by Hurricane Joan in 1988 but was rebuilt.
During last week's Tenth Meeting of Port Security held in Managua, the security of the country's different water terminals was highlighted by Otto Noack, director of the Central American Commission of Maritime Transport, who said Nicaragua stood out for the security it has both for its citizens and its ports, making it an important pole for the development of exports.
He added that the investment Nicaragua has made in its ports is impressive and that this will have a positive impact on exports in the region.