Brazil: STF's stance on "green agenda" awaited Thursday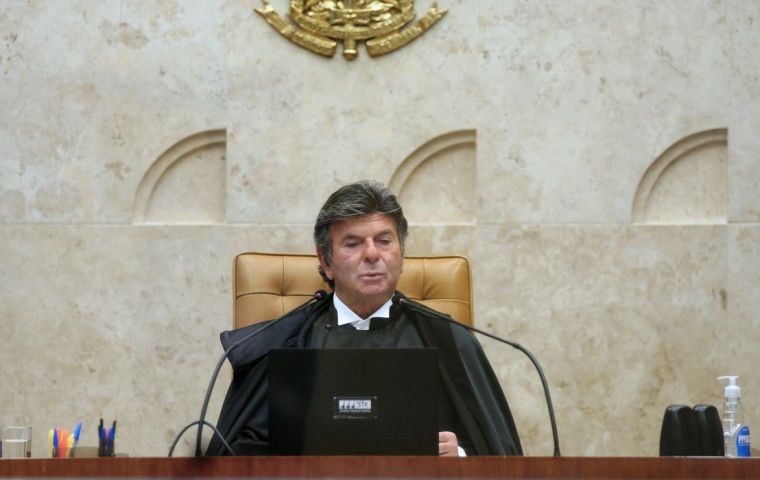 Brazil's Supreme Federal Court (STF) is expected to make announcements Thursday on the multi-front environmental case known collectively as the "green agenda." The STF magistrates are to make their stances known after an opening statement from the Prosecution, Chief Justice Luiz Fux told reporters.
The STF Wednesday started the proceedings of a trial known as the "green agenda," in which various actions implemented by the government of President Jair Bolsonaro are under scrutiny. Bolsonaro has been harshly criticized for promoting mining and other activities in the Amazon which are said to have serious consequences on the environment.
One of the issues will be the so-called destruction package, which includes decisions and omissions on deforestation, permits, and management of environmental funds.
About a dozen parties and civil society organizations have spoken in favor of environmental actions to reverse Bolsonaro's policies.
The STF is concurrently handling 7 lawsuits for anti-environmental actions by Bolsonaro's administration.
If the STF rules against the Government, it will have to warn the National Congress, where measures on mining extraction actions, relaxation of environmental licenses, among others, are being processed.
The "green agenda" initiative of the Supreme Court had among its precedents the demonstrations and the massive recital called by the renowned Brazilian musician Caetano Veloso in Brasilia, where the Government was singled out for the environmental damage caused by its policies, it was reported.
Bolsonaro himself has been criticized for being one of the promoters of the use of areas of the Amazon for mining activities, including garimpo, or illegal mining that causes serious damage to ecosystems.