Nicaragua's Parliament bans Language Academy and 82 other NGOs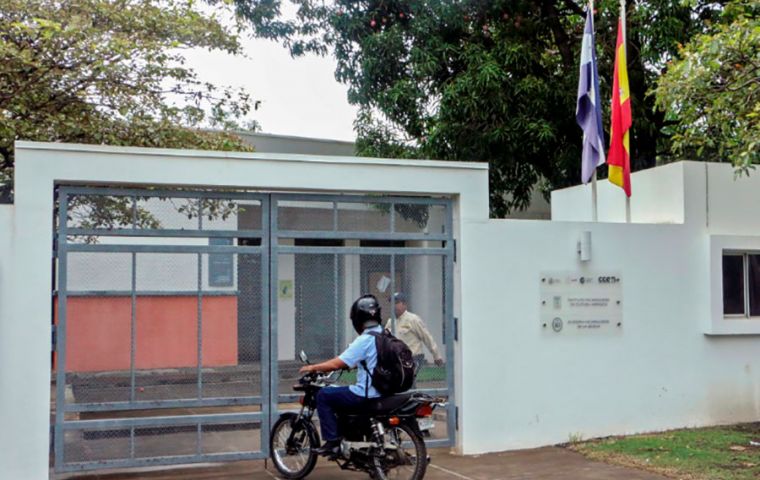 Nicaragua's legal assembly has approved with no debate Sandinista Deputy Filiberto Rodríguez's bill to outlaw the Language Academy and 82 other NGOs which, according to the Ministry of the Interior (Mingob), have failed to comply with financial regulations regarding donations from abroad.
These entities "have transgressed and failed to comply with their obligations" and have "hindered the control and surveillance" carried out on these organizations.
The Ministry claimed the now outlawed groupings had failed to register as a foreign agent, in addition to not submitting their financial records and not promoting transparency in the use of funds, making it difficult to determine if they were used for the objectives and purposes for which they were granted legal status.
The Managua-based Academia Nicaragüense de la Lengua (ANL) was created in August 1928. Among its prominent members are the writer Sergio Ramírez and the novelist and poet Gioconda Belli, both in exile in Spain.
The ANL had rejected the accusations and mentioned that it works "in the revision, amendments, and contributions to the new grammar of the Spanish language and the dictionary of the Spanish language."
The government passed a law at the end of 2020 forcing legal entities that receive funds from abroad to register as foreign agents and to account for how they spend the money or how they use the donations they receive.
In Spain, Royal Spanish [Language] Academy (RAE) Director Santiago Muñoz Machado said that the closure of the Nicaraguan Academy by the government of Daniel Ortega was "a step beyond oppression" and it was tantamount to "cutting off the language of the people."
Muñoz Machado told reporters he was "devastated" by the Nicaraguan government's decision. "We will fight for ... the direct benefit of the people, who is the owner of the language" of the Nicaraguan entity, he added.
"It is no longer an aggression against freedom, the freedom to associate or to express an opinion. It is cutting off people's tongues and going one step further in oppression. It is intolerable from any point of view," he underlined.