Biden becomes US oldest serving president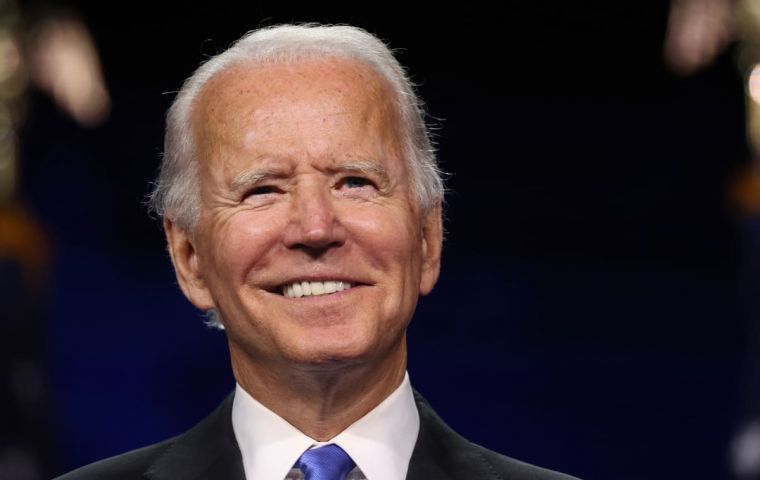 Joseph Biden Sunday became the first US President to turn 80 while in office. Despite his recent lapses, he has hinted he would seek reelection in 2024, a subject still under debate within the Democratic Party.
"My intention is that I run again," he said at a news conference this month. "But I'm a great respecter of fate. We're going to have discussions about it." No decision is expected before 2023.
Among the oldest presidents in the past, Donald Trump was 74 and Ronald Reagan was 77 at the time they left the White House. If re-elected, Biden would be 86 years old at the end of his second term.
Biden hit a milestone by becoming the first octogenarian at the helm of the country, which also places him as the oldest-ever president in office.
The current head of state celebrated his birthday in Washington over brunch hosted by the First Lady after the White House welcomed 250 guests Saturday evening for the wedding of granddaughter Naomi.
About a year ago, President Biden underwent an exhaustive medical checkup, concluding that he was "vigorous" and in "good health."
Mrs. Biden posted two photos of the couple dancing in tuxedos and gala attire. "There's no one else I'd rather dance with than you. Happy Birthday Joe! I love you," she tweeted (@FLOTUS)
Various polls say most Americans do not want Biden to run again, since the rigors of the Oval Office are believed to have taken a toll on the Democratic leader.