Pelé health takes turn for the worse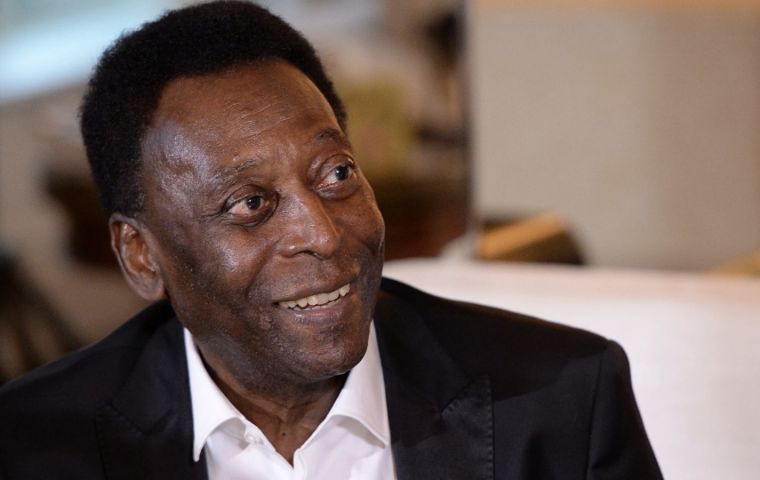 The latest reports from Sao Paulo's Albert Einstein Hospital regarding Brazilian football legend Edson Arantes do Nascimento, better known as Pelé, were anything but encouraging Wednesday.
Pelé's colon cancer was said to have progressed while "renal and cardiac dysfunctions" were detected. Aged 82, Pelé "presents a progression of the oncological disease and requires more care related to renal and cardiac dysfunction", detailed the Albert Einstein Hospital. "The patient remains hospitalized in a common room, under the necessary care of the medical team," it went on.
Pele was admitted on Nov. 29 for a re-evaluation of his chemotherapy and to treat a COVID-19 infection.
"Our Christmas at home was suspended. We decided together with the doctors that, for several reasons, it will be better for us to stay around here, with all the care that this new family [at Albert] Einstein Hospital gives us," Kely Nascimento, one of Pelé's daughters, wrote on Instagram. "We will transform the hospital room into a sambadrome (just kidding), we will even prepare caipirinhas (this is no joke!)," Kely added.
The three-time world champion (1958, 1962, and 1970) "continues to be hospitalized in a common room, under the necessary medical care," the hospital also said.
"The love for him, the stories and your prayers are a huge comfort because we know we are not alone," Kely also wrote.
Despite his deteriorating health, Pelé has been quite active on social media during the 2022 Qatar World Cup.
In the previous medical bulletin released on Dec. 12, Pelé had shown "an improvement of his clinical condition, especially of the respiratory infection."