New FM pledges to restore Brazil's diplomacy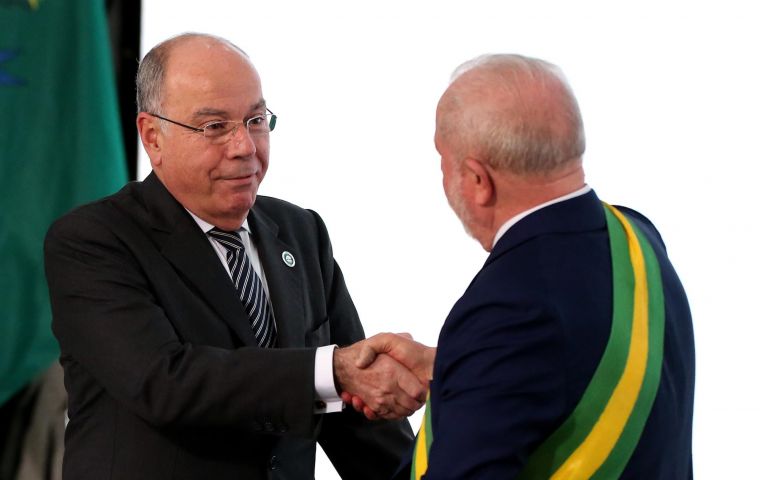 Newly-appointed Foreign Minister Mauro Vieira promised to rebuild Brazilian diplomacy to bring South America's largest country back to the "great stage of international relations."
"Foreign policy will again translate into actions the vision of a generous country, with more social justice," said Vieira, who has already held this position in 2015 and 2016 under then-President Dilma Rousseff.
Among the forums that the new government of President Luiz Inácio Lula Da Silva intends to strengthen are the Union of South American Nations (Unasur) and the Community of Latin American and Caribbean States (Celac).
The Foreign Minister also made a commitment to the transition to clean energy and to respecting international agreements on the environment. "This will require environmental and climate diplomacy of the first magnitude," he declared. Vieira promised to carry out the proposal presented by Lula in November, at the United Nations Climate Change Conference (COP27), to organize a summit meeting on the Amazon in Brazil.
Despite the Brazilian government's intention to resume the agreement between Mercosur and the European Union closed in 2019 pending ratification by several countries, Vieira said he will maintain dialogue with the Organization for Economic Cooperation and Development (OECD) for Brazil's accession process to the group, which requires compliance with economic, political, environmental, and social guidelines.
According to former Foreign Minister Carlos França, the administration of President Jair Bolsonaro was focused from a diplomatic perspective on three urgent problems: the Covid-19 pandemic, the economic challenges, and the climate axis. Among his achievements, França highlighted the purchase of vaccines, both for covid-19 and monkeypox, and defended the environmental management of the previous government, saying that Brazil has made agreements to stimulate the carbon credit market.
Under Vieira, Brazil's Foreign Ministry also accepted the credentials of sociologist Sebastián Depolo Cabrera as Chile's ambassador, a process that had been on hold for ten months because Depolo was active in the student protests in Chile in 2011, which, according to the previous government, would have made his diplomatic work in the country untenable.
(Source: Agencia Brasil)