Argentina lifts export duties for automotive exports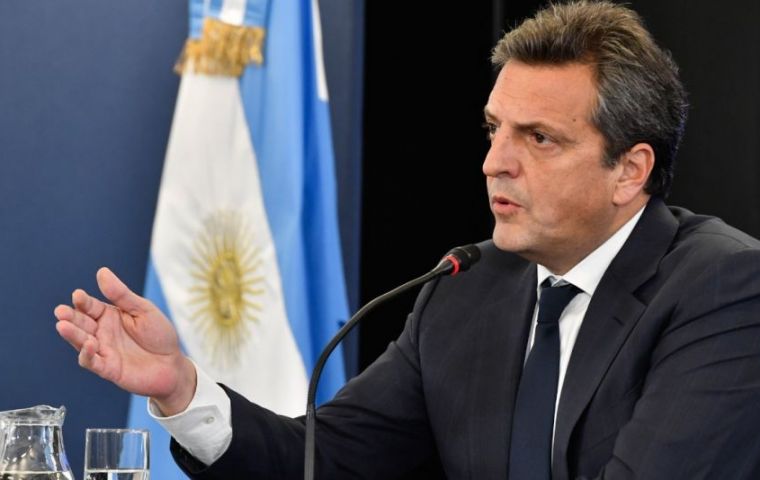 Argentina's Economy Sergio Massa has announced that exports linked to the so-called automotive chain will not be charged in 2023 the additional duties applicable to other products sold abroad. Automotive exports are expected to grow between 10 and 15% this year after a 23.5% output increase in 2022.
"This year 370,000 cars produced in Argentina will go abroad. That, from our side, has obligations. That is why today we want to announce that all the incremental exports; everything we increased this year in automotive exports is not going to pay export duties," Massa said.
"We want to reward the production of Argentine labor sold to the world: the investment, the talent, the human capital, the effort of our workers sold to the world in its incremental. We believe that it is fundamental in this sense that we as a State, beyond investments, make this contribution," he added.
"Regulatory frameworks such as the Law for the Promotion of the Automotive Industry, approved with a broad consensus in Congress, allow us to accompany this strategic sector, boost its production, generate more exports and make the definitive leap to development in order to change the productive structure of the country," Industry and Productive Development Secretary José Ignacio de Mendiguren explained during the announcement.
"Since I took over the productive area, I have never tired of highlighting the collaborative model of the automotive sector, where all sectors, businessmen, unions, and the national government managed to boost the activity which, as the numbers show, consolidated an important growth in 2022. In the next few days, we will convene the Automotive Chain Council to advance in the growth agenda for 2023," he went on.
The Automotive Industry Promotion Law passed in September last year provides tax benefits such as exemption from export duties and declares auto parts production as a strategic sector.
When compared to 2021, the automotive sector recorded an increase in production of 23.5% in 2022, with a total of 536,893 units, 322,286 of which were exported, representing a 24.3% increase. The main destination was Brazil, with 62.8% of total shipments, followed by Mexico, Uruguay, and Colombia. The domestic market reached 376,257 units, 12.5% more than the previous year.