Agriculture emergency in Magallanes Region because of the ongoing drought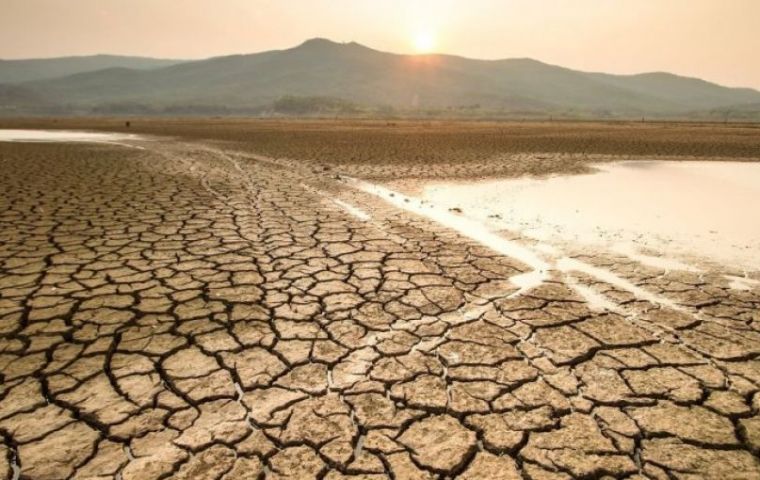 Chile's Ministry of Agriculture declared on Friday an agriculture emergency in the extreme south Region of Magallanes and Chilean Antarctica because of the hydric deficit caused by the lack of rainfall. The decision was taken following on experts projections indicating the persistence of "meteorological and hydrologic drought conditions, both reflected in the shortfall of hydric surface and subterranean availability"
"During the 2022 winter season none of the hydric expectations took place because of the lack of rainfall conditioning the volume of the hydric resource, which had a direct impact on cattle farming because of the lack of forage. A clear example of this was November with only 8,8 mm of precipitation, very distant from the historic average for the month of 60 mm", indicated the Chilean presidential representative in the region, Luz Bermudez Sandoval.
Chilean Agriculture minister Esteban Valenzuela said the emergency situation because of the hydric deficit in the Magallanes Region was decreed as a consequence of the harmful effects on production derived from such a situation, and taking into consideration that the aid made available in the framework of the current resolution will be determined and awarded to farmers, according to what the competent authorities jointly agree with the national Budget Office.
"The measures will attempt to help develop sufficient vegetation to ensure food for sheep flocks in Magallanes, "one of the main production activities of the region, with a great development of industry in at least two abattoirs certified for exporting to overseas markets", according to a ministry release.
The Association of Cattle Breeder of Magallanes, ASOGAMA, described the current situation as the worst in two decades.