HMS Protector scans active underwater volcanoes on Antarctic edge for tsunami research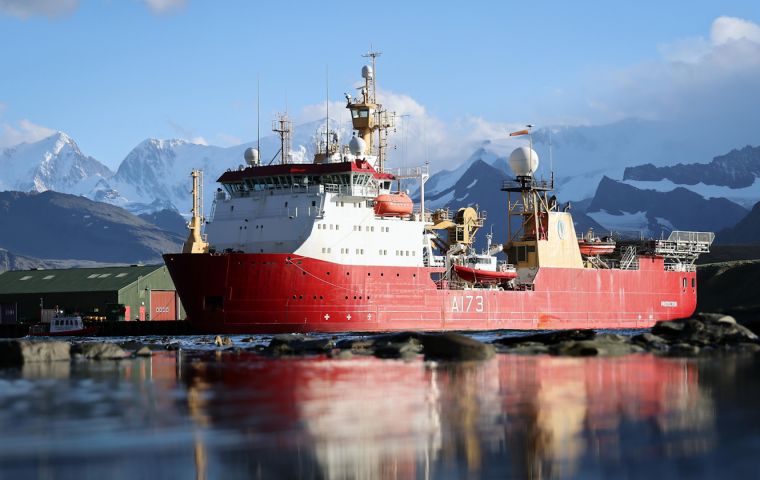 Royal Navy personnel are helping scientists warn of potentially catastrophic tsunamis by researching huge underwater volcanoes on the edge of Antarctica. Navy icebreaker HMS Protector has used her state-of-the-art sensors to scan peaks in the South Sandwich Islands – one of the world's most remote territories.
Active volcanoes off Zavodovski Island rise hundreds of metres above the seabed and have multiple seismic events each year. Underwater eruptions could trigger a landslide and, in turn, a tsunami, with destructive consequences.
The British Antarctic Survey (BAS) research station on South Georgia, 375 miles away, had to be evacuated in August 2021 due to one such wave, the Navy said.
The volcanic chain was last surveyed by BAS – with whom the ice patrol ship regularly works.
The data the vessel gathers will be used by BAS and University of Plymouth scientists to analyze the stability of the volcanoes' flanks and check for signs of 'mass wasting' – huge amounts of sediment shifting which could set off tsunamis and impact people in the southern hemisphere.
The project's lead scientist, Dr Jenny Gales, Lecturer in Hydrography and Ocean Exploration at the University of Plymouth, said: "We need to understand the origin and wider significance of mass wasting in the South Sandwich Islands.
"This is important because mass wasting events on volcanic islands represent some of the largest sediment flux events on Earth. The levels of past activity in this particular region show they are a significant geohazard, with the potential to trigger tsunamis."
Lieutenant Commander James Winsor, HMS Protector's senior survey officer, said he was impressed by how the vessel's sonars and software scanned a clear picture of underwater mountains or seamounts: "The undersea peaks of these volcanoes rise up from depths of 2,000 meters to 90 meters in waters scarcely charted to modern standards."
As well as helping the BAS scientists, the information collected by Protector will also enable seafaring charts to be updated to the latest standards.
Having finished her work in the South Sandwich Islands, the icebreaker moved to exploring South Georgia – the most southerly inhabited British territory on earth. It is home to a small team running the island's museum, post office, administration and BAS base.