Argentina has most bizarre regulations, leading businessman tells Harvard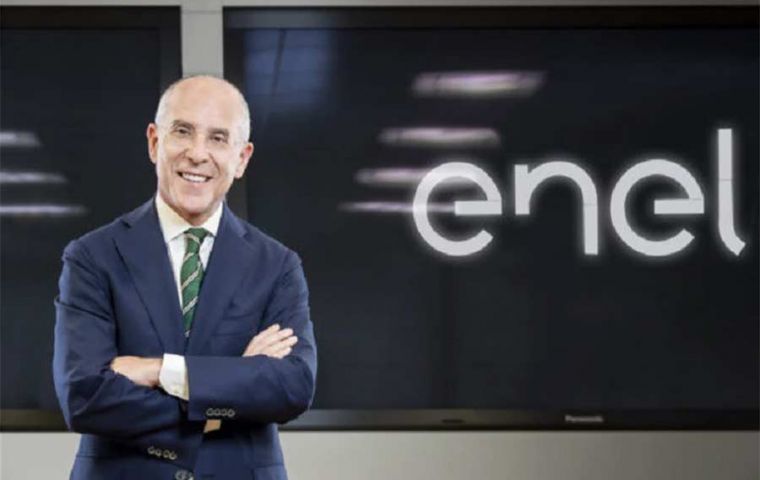 Francesco Starace, CEO of Italy's Enel, the company owning a majority of Buenos Aires electricity suppliers Edesur, said last week during a convention at the Harvard Business School, that they would be leaving the South American country because it "has the most bizarre regulation in the world."
Starace pointed out during a panel focused on energy issues such as a debate between using gas or giving way to renewable sources, that the Argentine company will "in the future ... operate with local investors," according to Clarín.
Hence, Enel's departure from the South American country. "That's not the way to do it," the Italian executive noted. Enel, which directly and indirectly owns 75% of Edesur shares, has decided to sell its assets in the country. While the power plants business was still desirable, Edesur was not quite so.
The sale of the Edesur stock will be "a competitive process that will be initiated through a bank," the company said in a statement. "There are no restrictions for anyone from outside to participate. We are looking for the best proposal for both shareholders and customers," it added. It is estimated that the transaction will involve some US$ 300 million.
But any investor interested in Edesur should be prepared to "invest a lot," according to Clarín's report. Enel lost so far € 93 million in Argentina's distribution business during the first nine months of 2022.
Starace insisted that Enel's decision regarding Argentina was linked to local regulations and had nothing to do with the European changing energy scenario stemming from sanctions against Russia and Moscow's retaliation.
Walter Martello, who heads Argentinas National Energy Regulation Agency (ENRE) did not rule out that "the State can take charge of a distribution company." He added that "it is absolutely true that I raised the possibility of nationalization when I was ombudsman, but now I am the regulator of the electricity distributors that are under the orbit of the national State," he added.
"It is possible that the majority of Edesur's shares could be bought by the [Argentine] State," Martello also admitted. (Source: Clarín)