Spanish court greenlights extradition of Uruguayan torture doctor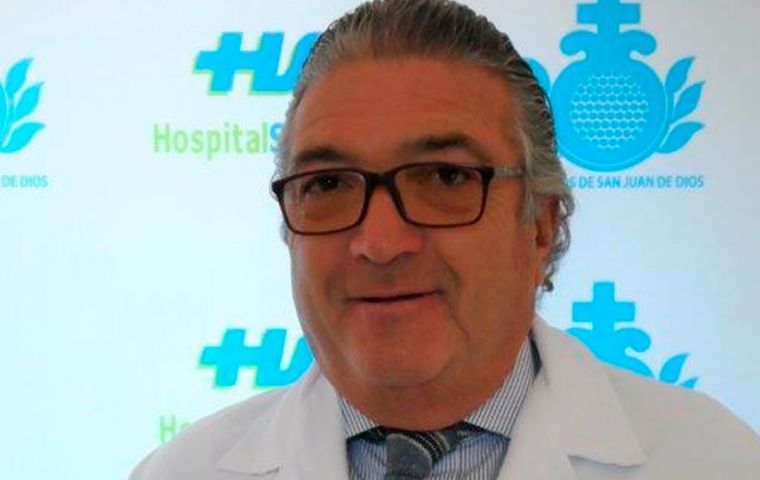 Spain granted the extradition of Uruguayan physician Carlos Suzacq Fiser to face criminal charges in the South American country for his alleged participation in torture sessions during the military dictatorship (1973-1985), during which he advised the inquisitors when to stop or when to continue without killing the victim.
Suzacq Fiser, who is said to have advised on the application of torture to political prisoners when he served in a military unit between 1972 and 1975, has been living for decades in Spain, where he is a citizen and works as a cardiologist. A Spanish court Monday granted Uruguay's request for his extradition.
The doctor has been identified by several witnesses for his participation during the torture of political detainees under the dictatorship. He advised the military on "when to stop or continue with the torture", acts that "would constitute the crimes of abuse of authority against detainees, serious injuries and unlawful deprivation of liberty [which qualify] as crimes against humanity."
In a hearing last week, Suzacq Fiser, 72, said he only knew what he had read when asked about any knowledge of facts that occurred in 1974 and 1975, during the dictatorship, when he was a doctor in a military unit. His defense argued these facts had fallen under a statute of limitations, but the court found those allegations inadmissible in a case of "crimes against humanity," while the prosecution insisted that Spain and Uruguay have an extradition agreement.
The Audiencia Nacional (High Court) considered that the fact that Suzacq Fiser has Spanish nationality and has practiced as a doctor in that country for 29 years was not a sufficient cause to deny his extradition. If it were not granted, "serious" acts would go "unpunished," the court underlined.
According to witness Elena Zaffaroni, Suzacq resuscitated "the detainees when they suffered cardiac arrest during torture." Zaffaroni, who leads a group that brings together relatives of 192 disappeared Uruguayans said that many years after these events, another victim learned that Suzacq Fiser visited Uruguay every year to meet with his family while he lived in Madrid, where he still practiced medicine.
After finding him in the Spanish telephone directory, he admitted to having served in the Sixth Cavalry Regiment but said he knew nothing about the disappearance of Zaffaroni's husband.
Spain has already granted in March 2021 the extradition of Uruguayan Colonel Eduardo Ferro, who is also accused of illegal detention, torture, and disappearance of political opponents during the dictatorship.
Suzacq Fiser is still listed as one of the cardiology specialists at the San Rafael Hospital in Madrid, a facility belonging to the San Juan de Dios Hospital Order.