Former Guatemalan President Álvaro Colom dies aged 71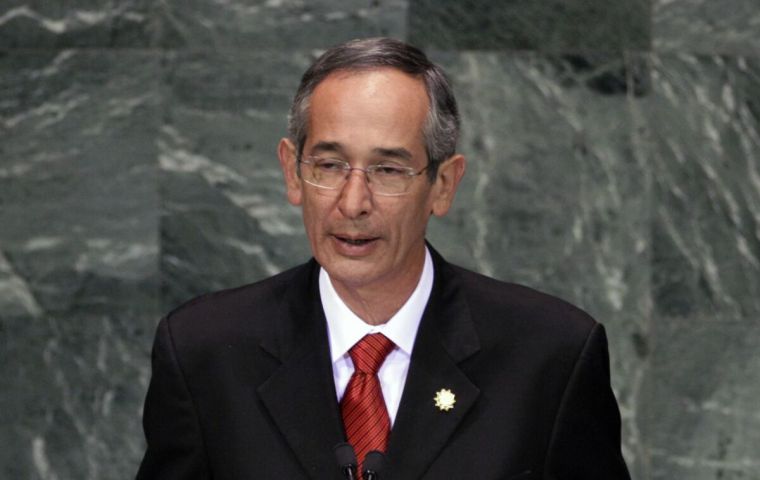 Former Guatemalan President Álvaro Colom (2008-2012) died Monday at the age of 71. The cause of death has not been disclosed, although it was known that Colom was being treated for esophageal cancer.
Colom had been investigated by the United States for corruption and banned from entering that country after being prosecuted for inconsistencies in a public transportation contract signed during his administration.
"President Alvaro Colom has passed away. I regret his passing and I join in prayer for his eternal rest," wrote on Twitter former Interior Minister Carlos Menocal (2010-2012).
"Working and learning at his side was a privilege. I understood and got to know Guatemala through him. A just man who dared to (make) the invisible visible (...). Farewell, President Colom," tweeted former presidential spokesman Fernando Barillas.
In July 2021, Washington added Colom to the list of "corrupt and anti-democratic actors" in the so-called Central American Northern Triangle, also known as the Engel List.
The former president of Guatemala was accused by the Special Prosecutor's Office Against Impunity over alleged anomalies worth around US$ 35 million in the prepaid system for the TransUrbano passenger service.
Colom was arrested that year along with most members of his cabinet and a judge later opened criminal proceedings against him. He was released on bail.
The case was also investigated by the International Commission Against Impunity in Guatemala, a UN body that operated from 2007 to 2019 and uncovered several high-impact corruption scandals in the Central American country.