New iceberg calved into Antarctica's Weddel Sea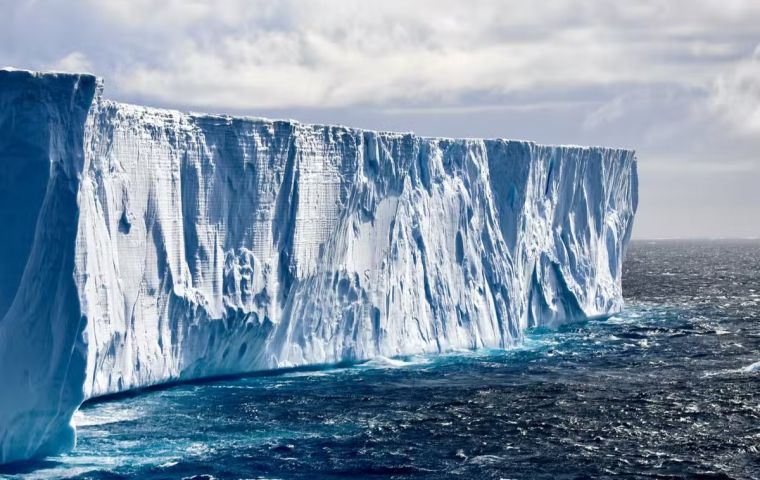 A 1,550 km2 iceberg broke off from Antarctica's Brunt Ice Shelf, British scientists reported Monday. "The 1,550-square-kilometer block of ice broke off the ice shelf between 7 pm and 8 pm Sunday after a strong tide widened an existing crack in the ice shelf," the British Antarctic Survey (BAS) explained.
"Although the region is threatened by global warming, the detachment is not due to climate change," the agency added. "This detachment was expected and is part of the natural behavior of the Brunt Ice Shelf. It is not linked to climate change," glaciologist Dominic Hodgson explained.
According to AFP, another iceberg similar in size had already broken off two years ago in the same area where the British research base Halley VI is located. In 2016, the BAS decided to move the Halley VI base to another site about 20 kilometers away for fear that it would drift over an iceberg.
The BBC reported that none of the 21 staffers at Halley were in any danger and that the base remained operational.
"In February 2022, record temperatures were recorded in the area, and ice extent reached the lowest ever recorded in 44 years of satellite observations," said the annual report of the European climate change program Copernicus.
In 2021, the melting of an iceberg, 4,000 km north of where it broke off in 2017, released more than 150 billion tons of freshwater mixed with nutrients, worrying scientists about its impact on a fragile ecosystem.
The British base on the Brunt Ice Shelf in the Weddell Sea consists of a series of modules on skis that enable it to be moved away if necessary. All members of the base's staff are to be picked up next month. There is no personnel left during the winter to avoid any risk of emergency evacuations under 24-hour nights and severely cold weather conditions.