Bolsonaro needs another operation for his abdominal wound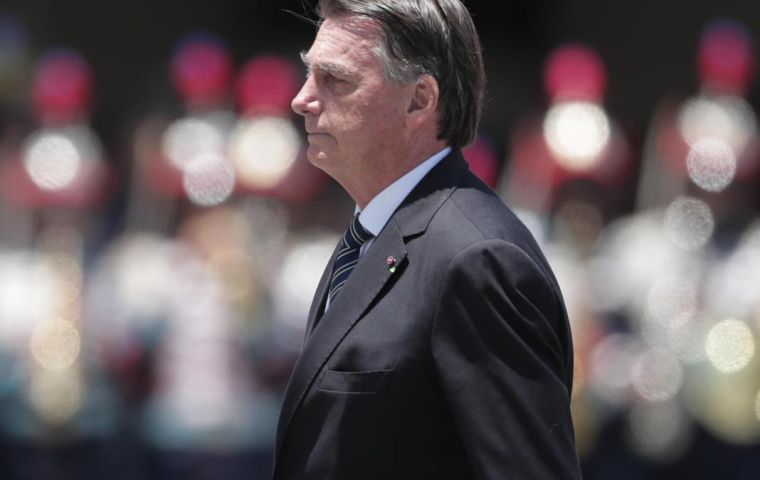 Former Brazilian President Jair Bolsonaro is to be operated on again when he returns to his country from the United States due to new complications from the stabbing he received in the city of Juiz de Fora, state of Minas Gerais, during the 2018 campaign, it was reported Wednesday.
Bolsonaro, who left Brazil late in December before the end of his term, has been admitted earlier this year at a hospital in the US State of Florida for new abdominal problems caused by that attack.
Surgeon Antonio Luiz Macedo conveyed to the press the latest update on the former head of state's health. Macedo, who has been treating Bolsonaro since the attack, did not release any further details as to when the return trip would take place.
According to Folha de Sao Paulo, original plans to have the surgery in the United States have been ruled out due to the high cost of medical treatments in that country. It would be Bolsonaro's fifth operation since the stabbing.
After staying between Jan. 9 and 10 at a Florida hospital for intestinal obstruction, Bolsonaro's entourage hinted he might bring forward his return to Brazil. But for the time being he remains in US territory.
Many of his closest friends have advised him against returning to Brazil, where he is under investigation for the Jan. 8 riots in Brasilia. His former Justice Minister Anderson Torres, who had been appointed Brasilia Security Secretary by the Federal District's government, has been arrested upon returning from his vacation, also in Florida.
Brazilian courts ruled Bolsonaro needs to explain everything he knew about the Jan. 8 event, when some of his supporters tried to lure the Armed Forces into staging a coup d'état against President Luiz Inácio Lula Da Silva and stormed the headquarters of all three branches of government in Brasilia.