Yanomami people crisis to be treated as genocide
Thursday, January 26th 2023 - 10:21 UTC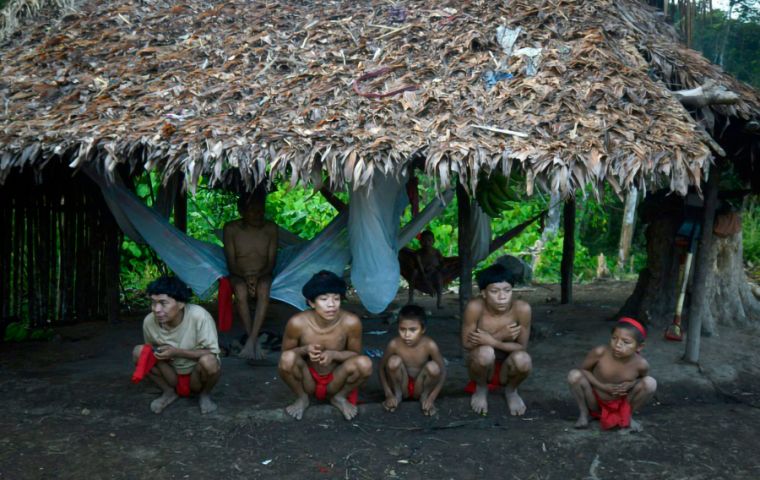 Brazil's Federal Police is to investigate the sanitary crisis among the Yanomami people as a crime of genocide, Justice Minister Flávio Dino said Wednesday.
Dino confirmed the opening of an inquiry to investigate the crime of genocide against the Yanomami people, in Roraima, where deaths from malnutrition and the proliferation of various diseases such as malaria has been reported.
"We have a law about genocide in Brazil, which is very old, sanctioned by Juscelino Kubitschek, in 1956. This law is still in force and foresees various types of genocide practices, which involve killing, but also violating physical and mental integrity, and actions and omissions that lead to the extermination of a certain ethnic group. With what I saw, with what society saw, I have no doubt that there was, unfortunately, not only negligence but also certain intentionality, which will be investigated by the Federal Police," Dino said in a radio interview.
The investigation will involve the conduct of people who committed crimes directly in the region and also those responsible for the "health and welfare neglect" of the indigenous people.
The Yanomami Indigenous Land is the largest in the country and suffers from the invasion of miners. The indigenous people live in a situation so vulnerable that it has already resulted in the death of 570 children from malnutrition and preventable causes in recent years. Last Sunday, four federal deputies of the PT filed a criminal representation at the Attorney General's Office (PGR) against former President Jair Bolsonaro and former Minister of Women, Family, and Human Rights and Senator-elect Damares Alves (Republicans-DF) also for the alleged crime of genocide against the Yanomami peoples in Roraima.
Last Saturday, President Luiz Inácio Lula da Silva and state ministers visited Roraima to take a closer look at the situation of the indigenous people. On the same day, the president established the National Coordination Committee for Confronting the Unassisted Health Care of the Populations in Yanomami Territory. The objective of the group is to discuss the measures to be adopted and help in inter-ministerial and inter-federative articulation.
One of the measures to be adopted is the disintrusion of the indigenous land, an operation that aims to remove the invaders from the areas. There are no official figures, but it is estimated that there is currently a population of around 30 thousand non-indigenous people carrying out illegal activities in the area.
"We have this determination from President Lula, to do the disintrusion. It will be done. Because indigenous lands are Union property, with permanent possession by the indigenous people, and there can be no mining," said Dino in an interview with EBC media. According to him, the operation to remove the invaders is complex and requires multi-sector planning, including an alternative for the people to be removed to have a legal reinsertion into the economy.
(Source: Agencia Brasil)