Soaring gas price helped Norway triple its hydrocarbons tax revenue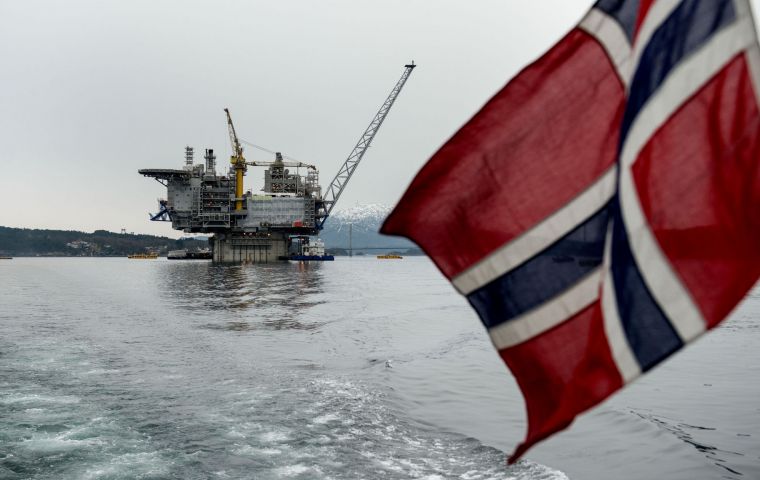 Soaring gas prices in 2022 means that the Norwegian Tax Administration will collect a record US$ 89,5 billion, triple the previous record of 2021, according to the tax revenue office. Likewise it has revised upwards petroleum revenue by 20%.
The high natural gas prices drove the record tax revenue from petroleum companies which "has never been anywhere near as high as it is now," the Norwegian Tax Administration's director Nina Schanke Funnemark said.
In the previous record year of 2021, Norway's petroleum tax revenue was US$30 billion, the administration said.
Norway, Western Europe's largest oil and gas producer, has benefited a lot from the spike in oil and gas prices since the Russian invasion of Ukraine in February last year. Most of Norway's government revenues from oil and gas go into the US$ 1.34 trillion Government Pension Fund Global, commonly known as Norway's oil fund, which is the biggest sovereign wealth fund in the world.
Going forward, Norway is determined to keep high production on its shelf to export more gas and oil to Europe, which is scrambling for supply from sources other than Russia.
Earlier this week, Norway said it would offer up to 92 new blocks for hydrocarbon exploration in the new round of licensing in mature areas.
"Further exploration activity and new discoveries are important to maintain the production of oil and gas over time, both for Norway and Europe," Petroleum and Energy Minister Terje Aasland said.