Tourism and mining industries cutting operations in Peru because of political protests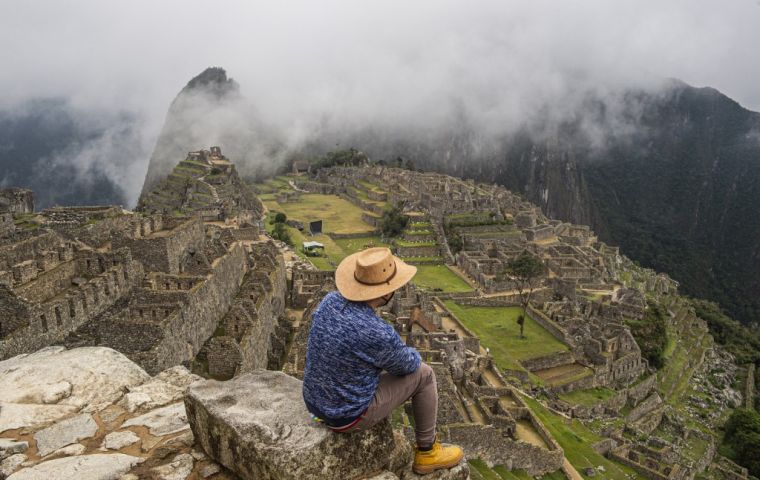 The tourism industry and mining corporations in Peru are suspending or cancelling operations because of the escalating political protests in the country with dozens of people killed in clashes with security forces.
Adventure expeditions have paused operations up to and including 5 February after demonstrations, road blockages and closures made it "impossible" to run trips as planned, while hundreds have been stranded in the renowned Inca Machu Picchu citadel.
Adventure expedition operators are n the process of advising travelers on affected departures of the situation. "We understand how disappointing this news will be, so we will be working with them to book their next adventure, and are offering either a full refund or future travel credit for fully paid passengers," a spokesperson for the group said.
"All travelers currently on the ground in Peru are safe, and we are working to re-route itineraries as needed to avoid areas of protest until we can get them safely home."
Meanwhile the Swiss multinational Glencore announced that it had halted operations at the Antapaccay copper mine in southern Peru, following arson attacks in its compound.
In a media statement, the company said that the incidents endangered the safety of its employees and, therefore, authorities should start taking action to safeguard people's integrity and private property rights.
According to the Swiss miner, a group of citizens from the Espinar province, where Antapaccay is located, arrived at the site last Friday noon and demanded that operations be stopped and that the firm issue a communiqué asking for the resignation of Peruvian President Dina Boluarte.
Next, some of the people forced their entry into different mine facilities, stole workers' belongings, and set the housing area on fire. Two and a half hours later, the protesters left the site.
"The emergency and security teams are working to guarantee the safety of the employees that remain in the operation, as well as to extinguish the fires. So far no injuries have been reported," the press release states.
Prior to this incident, Glencore's mine, one of the country's largest, was operating only with 38% of its workforce due to protests. Less than a week ago, activists broke into Antapaccay's water plant and set the facility on fire. The plant provides drinking water to over 6,000 people in nearby communities.
Given the number of attacks that have taken place in January, which also include roadblocks, the mine halted the shipping of copper concentrate. MMG's Las Bambas, which shares with Antapaccay the same highway access to ports, followed suit.
However in a more optimistic tone, Danny Callaghan, chief executive of the Latin American Travel Association (Lata) admitted the Peruvian situation is proving "very challenging" for the tourism industry as it recovers from the two-year Covid-19 shutdown.
Despite the news coming from Peru being concerning, Callaghan continued, he reminded travelers the protests are confined to certain areas and much of the country is "still perfectly normal".
"When protests are taking place, they are always planned in advance, so any tourist who is prepared to be a little flexible and is travelling through an operator will still be able to have their holiday and see most, if not all, of the sights," he reassured.
"Whilst there have been temporary closures of airports, and areas such as Machu Picchu, these have been pre-emptive, rather than as a direct result of problems."
Meantime thousands of passengers have been stranded in several of Peru's major airports, Arequipa, Cusco, Juliaca, Puno, while the capital Lima has been surrounded by protestors. According to police reports attacks on airports have been simultaneous, indicating a planned coordination, and most attackers are wearing face masks, to avoid identification.