Rodrigo Pacheco remains Senate Speaker in Brazil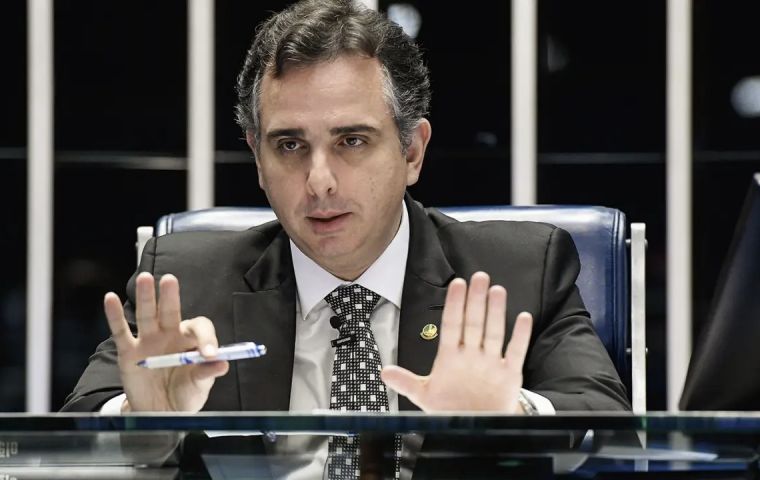 Brazilian Senator Rodrigo Pacheco (PSDB - MG) was reelected Wednesday by 49 votes against Rogerio Marinho's 32 to remain the Speaker of the South American country's Upper House, thus dealing a blow to the rightwing opposition loyal to former President Jair Bolsonaro.
"Pacification does not mean keeping quiet in the face of coup acts. Pacification is to seek cooperation. Pacification is to fight for the truth. Pacification means abandoning the discourse of us against them and understanding that Brazil is immense and diverse, but it is one. Brazil is one," said Pacheco in his acceptance speech.
"Toxic polarization needs to be eradicated from our country. Events such as those that occurred here in this National Congress and in the Three Powers Square on Jan. 8, 2023, cannot, and will not, be repeated," he added.
He also insisted that the population needs to know how to diverge in a civilized manner and to accept electoral defeats with moderation. Brazilians need to return to diverge in a civilized manner, recognize it with absolute sobriety whenever they are defeated, and respect the authority of public institutions, he insisted.
"Democracy is standing because of the work of those who are willing to dialogue, not confrontation. And we will continue standing, defending, and honoring our nation," he stressed.
Pacheco will head the Senate until 2024 after the defeat of Marinho of the Liberal Party, of which Bolsonaro is a member.
President Luiz Inácio Lula Da Silva was banking on defeating Marinho at any cost because in Brazil whoever runs the Senate has enough power to hinder the Executive's initiatives.
Bolsonarist groups were on the other hand hoping to have a stronger grip in the Upper House to push for the impeachment of members of the Supreme Federal Court (STF) and the Superior Electoral Court (TSE) that could prevent Bolsonaro from running for any electoral office for eight years due the multiple cases in which he is under investigation.
Despite Lula's support, Pacheco cannot be considered an ally of the president, but just a means to prevent a radical Bolsonaro supporter from taking over.