Falklands patrol HMS Forth on maintenance; replaced by HMS Medway
Saturday, February 4th 2023 - 07:58 UTC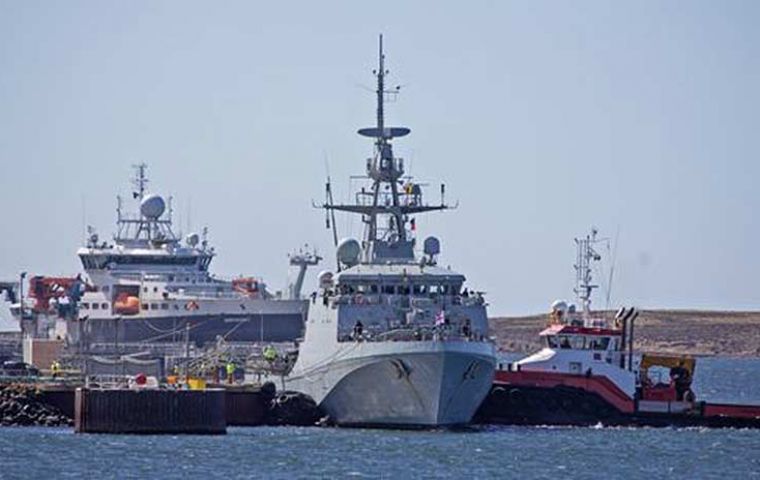 The British Forces South Atlantic Command this week welcomed the arrival of HMS Medway at Mare Harbor. HMS Medway is a Batch 2 River class offshore patrol vessel, currently commissioned and since 2019 assigned long-term as Royal Navy guard ship in the Caribbean.
She arrived in the Falklands from the Caribbean to take over duties from HMS Forth, the Falklands and South Atlantic patrol vessel, whilst she returns from routine maintenance.
As the whole group of Batch 2 River Class vessels their main responsibilities are to provide support for British Overseas Territories with their reassuring presence and provide support and humanitarian support where required.
HMS Forth was commissioned on April 2018, and in January 2020 she replaced HMS Clyde as Falklands patrol vessel.
As the other Batch 2 River Class vessels, she has a displacement of 2,000 tons, length of 90,5 meters, beam 13 meters and a draught of 3,8 meters. She manages a 25 knot speed with a range of 10,200 kilometers.
She can carry 50 Royal Marines, has a 30 mm cannon and has a flight deck for a Merlin helicopter.