Lula pledges to boost shipyard and oil and gas industries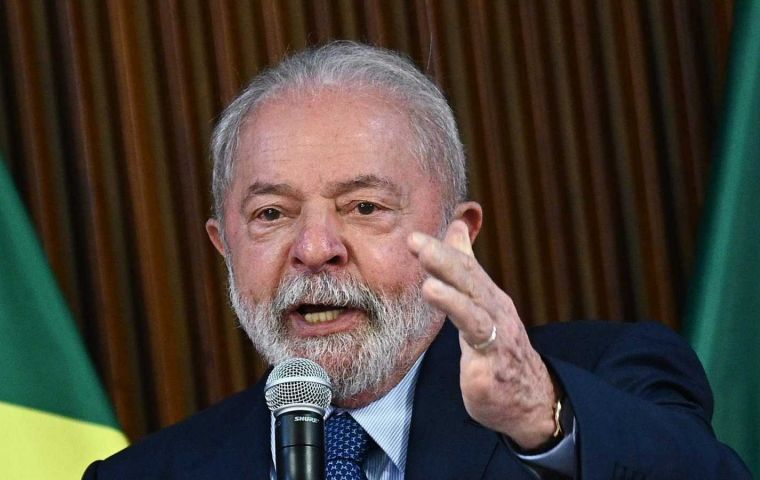 Brazilian President Luiz Inácio Lula da Silva announced Monday his intention to boost the shipbuilding and oil and gas industries with the state-owned Petrobras and the Banco Nacional de Desenvolvimento Econômico e Social (BNDES) as vectors for public investments, Xinhua reported from Rio de Janeiro.
"Petrobras will invest again in Rio de Janeiro, BNDES will invest again in the productive sector, we must return to building ships and platforms in Rio de Janeiro's shipyards and recover the oil and gas industry in Brazil," Lula assured while inaugurating a health center at the former nation's capital.
Flanked by RJ Governor Claudio Castro and city Mayor Eduardo Paes, Lula defended actions to encourage national development and reindustrialization through the development bank BNDES. The President also called on the population to get vaccinated and to "repudiate scientific denialism."
Lula also criticized the Central Bank for keeping the basic Selic interest rate at 13.75%, for which "there is no justification," according to the head of state. "It is a disgrace," he added despite being advised against speaking about the matter out of fear that it would draw negative repercussions on the financial market. The President argued he had every right to address these issues because that was what he had been elected to do.
"The Brazilian economy needs to return to growth, it is urgent," Lula stressed while calling on the "business class" to put pressure on the Central Bank to reverse the situation. "When the Central Bank depended on me, everyone protested. Now they don't say anything (...) If the business class does not protest, they are sincerely not going to lower [the] interest rates," Lula explained.