Tourism industry in Brazil expects a 2023 boom year; much bus traveling to discover the huge country
Tuesday, February 7th 2023 - 10:30 UTC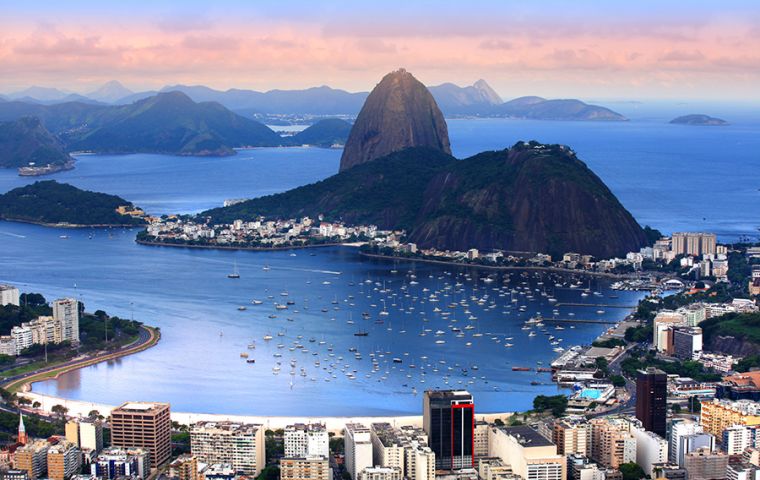 The Brazilian Ministry of Tourism recently released figures indicating the country received 3.1 million international tourists from January to November 2022, which is more than the 2.9 million tourist arrivals in 2020 and 2021.
One of the main drivers of this growth has been the country's diverse offerings, from its iconic beaches and natural wonders to its rich cultural heritage and vibrant cities, as well as affordable prices for budget-conscious travelers. But numbers also show many tourists are interested in discovering Brazil by traveling the continent country by bus. .
Brazil has made significant efforts to encourage tourism in the country in recent years, contributing to the increase in foreign visitors. In 2022, the government issued over 80,000 tourist visas for people from 101 countries that need travel authorization to visit Brazil.
The country has also recently made efforts to make it easier for foreigners to travel to the country, including waiving the visa requirements for citizens from the USA, Canada, Australia and Japan. Currently, about half of the countries in the world are eligible for visa-free travel to Brazil, further simplifying the process of planning a trip to the country.
International travelers are increasingly choosing to take the bus to travel within Brazil. According to Busbud, the leading platform for bus ticket sales, 93% of people who have booked bus tickets on the platform to travel in Brazil in 2023 are foreigners.
This trend reflects the overall increase in international tourism in the country. This trend is particularly noteworthy as it shows that tourists want to experience more of Brazil's diverse regions and local culture.
Busbud data also shows that travelers from Argentina, France, the United Kingdom and Israel are particularly interested in exploring Brazil by bus, as they make up for 47.5% of bookings. This can be attributed to the affordability and convenience of bus travel and the opportunity to see more of the country and experience the local culture from a unique perspective.
The company also reported that many travelers are opting for multi-city itineraries to fully immerse themselves in Brazilian culture and explore the country's diversity. Brazil's top destinations for bus travel among international tourists include popular cities such as Rio de Janeiro, São Paulo, Florianópolis, Foz do Iguaçu, Paraty, Armação dos Buzios and Salvador.
"We are thrilled to see such a strong interest in bus travel among international tourists in Brazil. It is evidence of the country's appeal as a travel destination and its potential for growth in domestic tourism. We are dedicated to providing the most convenient and affordable transportation options for our customers and look forward to continuing to support the growth of tourism in Brazil" says Pedro Alfaro, VP of Global Supply at Busbud.
Many tourists are also drawn to Brazil's famed carnival celebrations, which take place in cities across the country each year. According to Embratur, the Brazilian Tourism Board, there has been an increase in the number of tourists booking plane tickets to travel to Brazil for the carnival in 2023. With over 80,000 tourists already having booked their tickets, that's more than the pre-pandemic number of 55,000, clearly indicating the recovery of the tourism industry in Brazil.
Most tourists are from Argentina, the United States, Portugal, Chile, and France. The carnival is one of the most popular tourist attractions in Brazil, known for its colorful costumes, lively music and exciting parades, it's no surprise that it is drawing more visitors than before.
The boom in tourism, particularly among international visitors, is positively impacting the Brazilian economy. According to the World Travel & Tourism Council, Brazil's travel and tourism industry is expected to generate over 1.8 million jobs in the next 10 years and contribute over 2% to the country's GDP every year in the same period.