Ecuador's President reshuffles cabinet after referendum defeat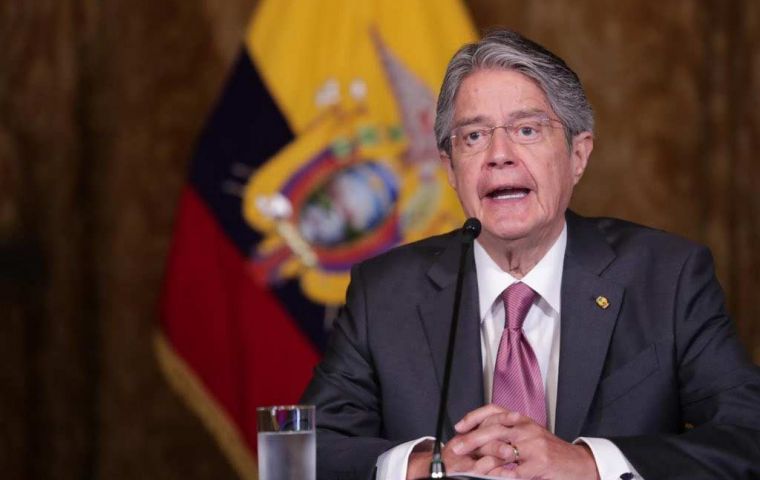 Ecuadorian President Guillermo Lasso Thursday reshuffled his cabinet after losing last Sunday's referendum and local elections to the left. The conservative head of state brought on some fresh air to his administration by changing the government minister and two of his most loyal advisors, in addition to making new appointments where the opposition prevailed.
Lasso said his decision sought to continue building a better country for all and to make necessary adjustments as it happens in any democracy. Hence, Henry Cucalón became the new Minister of Government; Sebastián Corral, Secretary of the Administration; Jhossueth Almeida, Legal Secretary of the Presidency; and Jorge Córdova, became Secretary of Peoples and Nationalities. However, the President did not appoint any new presidential advisor to replace Aparicio Caicedo, who had resigned earlier Thursday.
"We have listened to the message of the people," the Social Christian Cucalón said in his speech. He also acknowledged that it was time to start "a new stage, a strong turn."
Analyst Fernando Borja told The Associated Press that the changes mean "something within the apathy to remove officials that deserve to be replaced." He also said Lasso's change of course was minimal.
The referendum was focused on security issues, particularly the possibility of Ecuadorian nationals being extradited to stand trial for drug trafficking and organized crime abroad. Unable to have it his way, Lasso appointed a new governor in Guayas, the province with the highest number of violent deaths, which until now was dominated by the Christian Social Conservatives and has passed into the hands of former President Rafael Correa's Citizen Revolution. In Esmeraldas, Lasso appointed former international footballer Frickson Erazo as governor. The other two provinces with new governors are Cotopaxi, politically controlled by the indigenous movement, and El Oro, in the south of the country.
Cucalón also admitted that "security is a national cause, organized crime is the greatest threat to Ecuadorians and the existence of the State and to confront it requires a powerful message of unity."