Chilean Central Bank, "still too early to consider cuts to borrowing costs"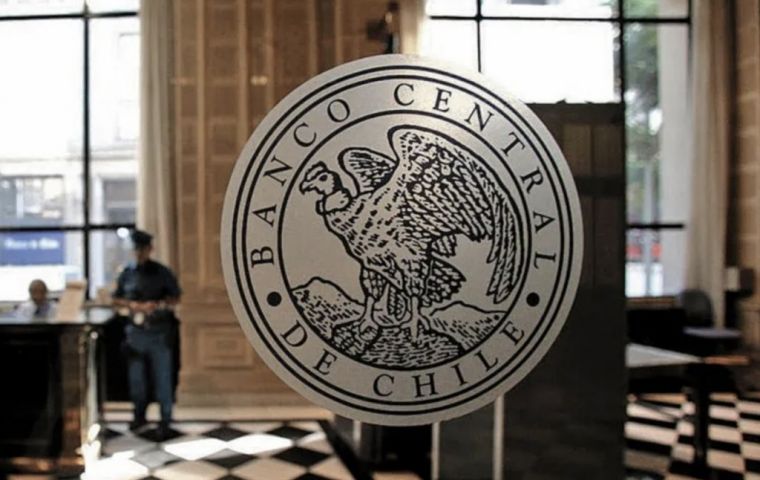 Chile's annual inflation eased to 12,3% in January, but consumer prices rose well above forecast in the first month of 2023 January as the costs of food and beverages jumped, strengthening the central bank's argument that it's still too early to consider cuts to borrowing costs.
Prices rose 0.8% from the month prior, more than all estimates in a market survey that had a 0.5% median forecast. Chile's inflation is slowly easing toward the 3% target from a three-decade high hit last year. Still, central bank President Rosanna Costa has pushed back against investor bets for rate cuts as soon as April, saying in a January interview that consumer-price rises are "extraordinarily high."
Economist Felipe Hernández said that "January Chilean inflation data showed abating supply shocks and supports our expectation for price gains to continue slowing in 2023. Headline inflation should continue to fall, but the core inflation may not fall as much as the central bank anticipated. We expect policymakers to wait for longer than they had initially projected to start cutting rates."
Food and non-alcoholic beverage costs rose 1% on the month in January, driven by a 2.4% jump in bread and cereals and a 2.1% increase in vegetables, according to the statistics institute. Alcoholic beverages and tobacco gained 2.7% as wine went up 5.7%.
On the other hand, transportation prices fell 0.2% as fuel and lubricants for vehicles decreased 2.9%.
Consumer demand fueled by billions of dollars in fiscal stimulus during the pandemic, and higher copper prices from the loosening of Covid-19 restrictions in China are two of the main factors the central bank is monitoring to understand the evolution of inflation, Costa said in an interview.
Policymakers have gotten help from the peso, which has gained 15% against the dollar in the past three months. A stronger currency helps reduce import costs, which is crucial given that Chile buys nearly all of its fuel from abroad.
"The disinflation trend is consolidating thanks to the lagged effect of elevated interest rates, slow economic growth, falling input costs, particularly energy prices, and the sharp peso rebound since late October," Andres Abadia, chief Latin America economist at Pantheon Macroeconomics, wrote in a note.