Peruvian authorities confident to reopen Machu Picchu this week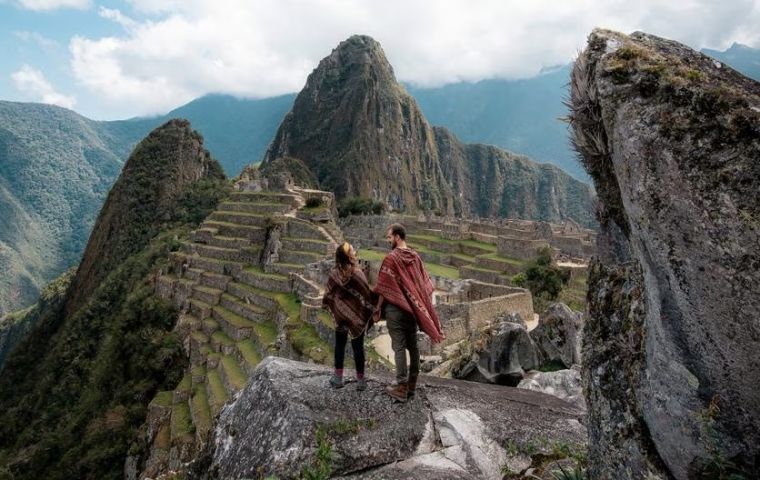 Peruvian authorities plan to reopen the Inca citadel of Machu Picchu on Wednesday after it was closed for weeks as a precaution amid growing violence nationwide following the Dec. 7 impeachment of Pedro Castillo Terrones and the ensuing demonstrations demanding the resignation of President Dina Boluarte and fresh elections, among other measures.
"We are working with regional and local authorities, through technical meetings and also with the President of the Republic, Dina Boluarte, who has asked us to join efforts of various sectors to reopen Machu Picchu," Culture Minister Leslie Urteaga told reporters Monday.
The minister also pointed out that keeping the old Inca city closed projected a "negative image" of her country toward the international community.
"We hope that the mayors of the neighboring provinces provide us with guarantees for all visitors. If we have that assurance, the 15th would be the day to reopen," she said. Machu Picchu "will always be the jewel of Peru and the world," Urteaga insisted while hoping "dialogue with all the actors, to reopen and visit the llaqta (citadel) in peace, without violence or threats" would be possible.
Keeping tourism at bay from the Cusco area meant losses of up to US$ 1.3 and 1.5 million, Urteaga also explained. She also announced that Peruvian authorities were "working on a plan to recover the country's image abroad, which is expected to be presented in the coming months."
This initiative will seek "to say that Peru is a peaceful and safe country and that we are prepared to welcome visitors from all countries.
The minister also pointed out technical work was underway to recover the archaeological zone of Kuelap, in the northern Amazonas region which was hit by a landslide last year. Archaeologist José Bastante has accepted to leave his duties as head of the Functional Area of the Machu Picchu National Archaeological Park to lead the Kuelap Archaeological Research Program (PRIA) "with the support of international entities," the minister also explained.