Europe bans sales of fossil fuel-powered cars as of 2035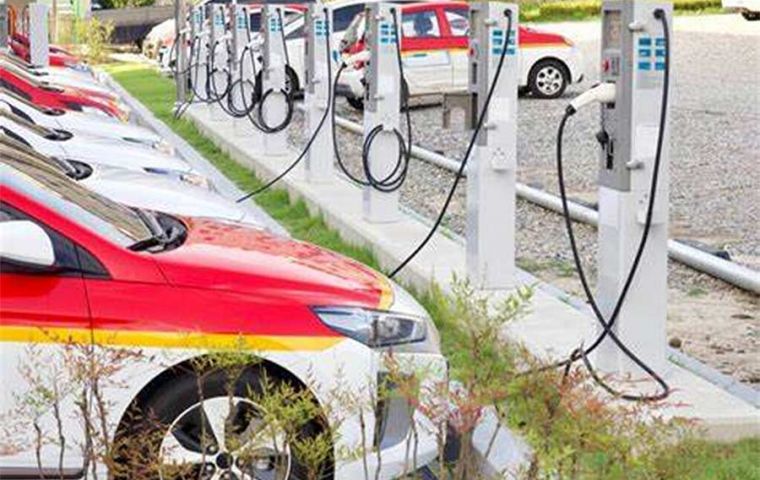 The European Parliament approved the draft regulation ending the sale of new petrol- and diesel-powered vehicles by 2035, it was reported Tuesday. The measure was passed by 340 votes in favor, 279 against, and 21 abstentions.
"We reached a historic agreement, which reconciles cars and climate," said environmentalist MEP Karima Delli, who chairs the transport committee.
The text provides for reducing CO2 emissions from new cars and vans in Europe to zero from 2035, which means the cessation of sales of brand new gasoline- and diesel-powered vehicles by that date, as well as hybrid ones (those using alternatively batteries and fuels) in favor of 100% electric units. The goal is to fully eliminate petrol-powered transport by mid-century. EU member states have already approved the legislation and will now formally push it into law, despite opposition from conservative MEPs. Supporters of the bill argued that it would give European carmakers a clear timeframe in which to switch to zero-emission electric vehicles, thus allowing the European Union to become a "climate neutral" economy by 2050. Cars currently account for about 15 percent of all CO2 emissions in the EU, while transportation overall accounts for around a quarter, it was explained.
"Let me remind you that, between last year and the end of this year, China will bring 80 models of electric cars to the international market," EU Vice President Frans Timmermans warned MEPs. "These are good cars. These are cars that will be more and more affordable, and we need to compete with that. We don't want to give up this essential industry to outsiders," he added.
"Our proposal is to let the market decide what technology is our best to reach our goals," said MEP Jens Gieseke, of the center-right European People's Party. He added that arguments from Green and Socialist MEPs that electric cars were cheaper to run had been rendered "null and void" by the current of soaring energy costs. Opponents of the measure also argued that car batteries were produced abroad by Europe's competitors.
Around 12% of the new cars sold in the European Union are electric, with consumers shifting away from CO2-emitting models as energy costs and greener traffic regulations creep in. On Tuesday, the European Commission also unveiled plans to replace urban buses in the EU with zero-emissions vehicles by 2030 and to slash carbon emissions from new trucks sold from 2040 by 90 %.