Lula, von der Leyen discuss Mercosur deal and deforestation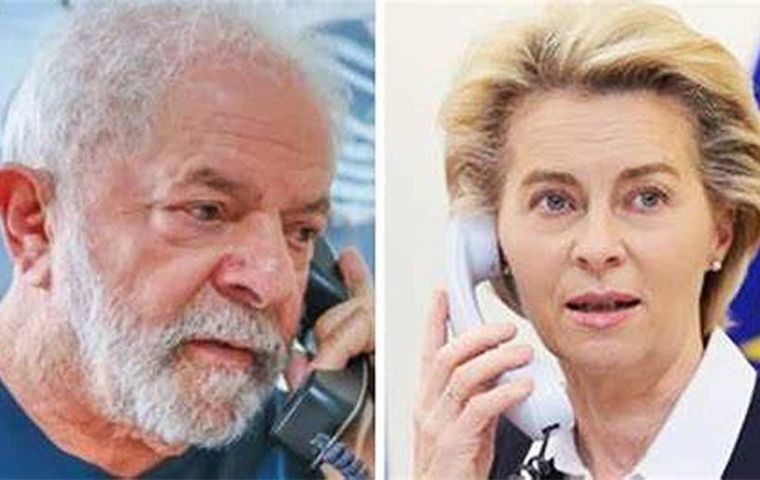 Brazilian President Luiz Inácio Lula Da Silva discussed Thursday the Mercosur agreement with European Union (EU) President Ursula von der Leyen in a telephone conversation during which both leaders also reviewed the South American country's fight against deforestation, it was reported.
In a post on social networks, von der Leyen wrote that she was looking forward to visiting Brazil soon, while Lula replied that she would be most welcome.
Approved in 2019 after 20 years of negotiations, the Mercosur-EU free trade agreement needs to be ratified by the parliaments of all countries in the two blocs to come into force.
In practice, this means that the agreement will have to be approved by the national parliaments and governments of the 31 countries involved, a process that could take years. But Lula's goal is to complete the document in about six months.
The agreement will allow the elimination or reduction of import tariffs on products traded between the two blocks, in a market of 780 million consumers representing 20% of the world's GDP, Agencia Brasil explained.
Lula also said on Twitter that he was willing to welcome von der Leyen so that the "common causes for the construction of a better world" could be advanced.
"Good the connection with president Lula. We are both committed to strengthening the partnership, notably by taking the Mercosur agreement to the finish line and intensifying our joint fight against deforestation. Looking forward to visiting Brazil soon," von der Leyen also wrote on social media.