Nicaragua bans yet another 25 NGOs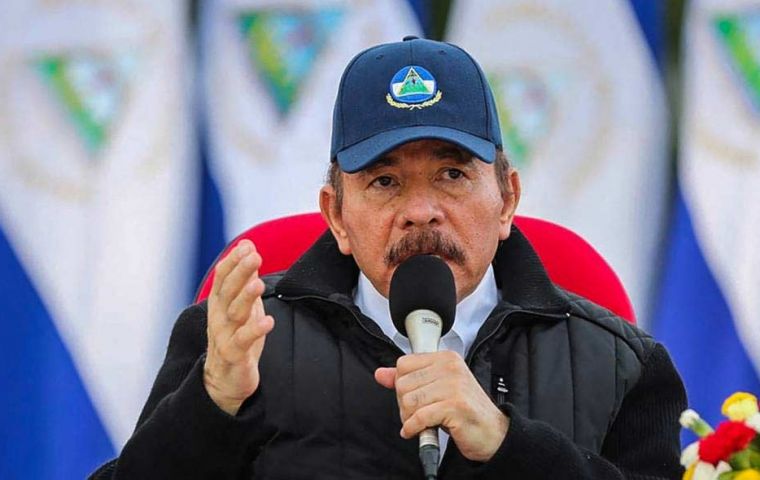 The Government of Nicaragua Wednesday banned yet another 25 Non-Governmental Organizations (NGOs) including two from the United States, bringing the total list of such entities to have suffered the same fate under the Daniel Ortega regime to 3,248 since popular unrest broke out in April 2018.
The illegalization of the new 25 groups citing failure to disclose for between 2 to 22 years their financial statements and the names of the members of their boards of directors was approved by Interior Minister María Amelia Coronel, according to the Nicaraguan Official Gazette.
Among the affected local NGOs were the Asociación Comunitaria de los Municipios de Masaya, Asociación Centro de Educación Integral Barrilete, Asociación Nicaragüense de Distribuidores de Productos de Petróleo y Derivados, Fundación Red Nicaragüense de Comercio Comunitario Alternativo, Fundación Unión Nicaragüense para la Responsabilidad Social Empresarial, Fundación Académica Cultural "Las Américas", Asociación Comisión Nacional de Jóvenes Cristianos Contra las Drogas and Asociación de Personas con Discapacidad Física Física Motora.
The US NGOs whose legal personality has been removed were Arms Of Love International, lnc., and Corporación Libros para Niños.
Ruling Sandinista Deputy Filiberto Rodríguez said that these NGOs used the donations they received to try to overthrow President Daniel Ortega after in April 2018 thousands of Nicaraguans took to the streets to protest controversial social security reforms, which later turned into a demand for Ortega's resignation to which he responded with force.
The protests left at least 355 dead, according to the Inter-American Commission on Human Rights (IACHR), although other agencies estimate the figure at 684, while the Ortega administration already acknowledges "more than 300."
Nicaragua has been going through a political and social crisis which has worsened after the Nov. 2021 elections in which Ortega was reelected for a fifth term, fourth consecutive and second with his wife, Rosario Murillo, as vice president, with his main contenders either in prison or in exile.