Did Bolsonaro get vaccinated against Covid-19?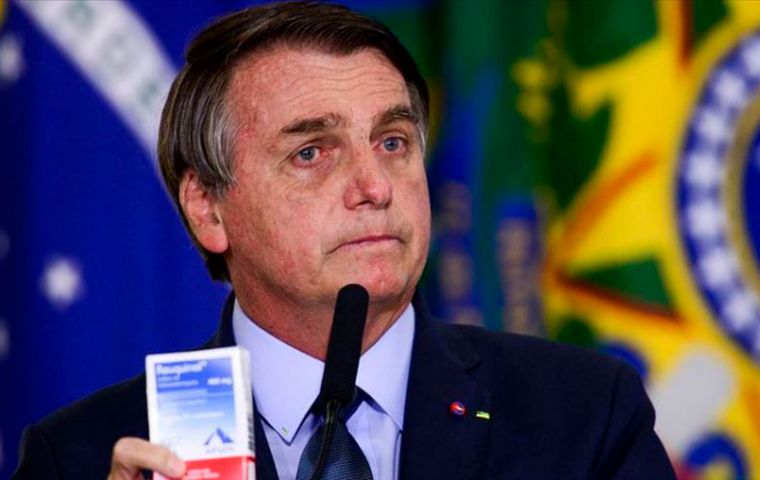 Brazilian authorities Friday said a vaccination card against COVID-19 under the name of former President Jair Bolsonaro who had always denied taking such drugs had been found. The document's authenticity is under investigation.
Minister Vinicius de Carvalho of the Office of the Comptroller General of the Union (CGU) also explained that a probe had been launched to determine whether any alteration in the Unified Health System (SUS) vaccination booklet had taken place.
"The registry exists, this is what we know. There is a document within the CGU with information passed on by the Ministry of Health", said the official.
According to the document, the former president would have received the Janssen single-dose immunizer on July 19, 2021, in a first-aid room in Perus, north of São Paulo, one day after being discharged from the Nova Star clinic, where he spent four days for a gastric obstruction. "I am setting an example. After the last person gets vaccinated, I will get vaccinated," Bolsonaro had said on June 18, 2021, and maintained he had never been vaccinated. Before leaving office, he decreed 100 years' secrecy on his personal files, a measure that has been repealed by current President Luiz Inácio Lula Da Silva.
Bolsonaro had also argued that catching the disease was "more effective" than the drug: "All those who contracted the virus are vaccinated, even more effectively than the vaccine itself, because they actually contracted the virus" and sparked controversy when he said that his twelve-year-old daughter would not be vaccinated when immunization was opened for children.
Before De Carvalho's statements, the Comptroller's Office issued a note confirming the existence of a "preliminary summary information in progress" about a "complaint of adulteration in the health passport of the former president".
The far-right leader had also been vociferous against quarantines and refused to wear a facemask while promoting the use of drugs with no scientific endorsement.