Uruguay importing over 50% of its electricity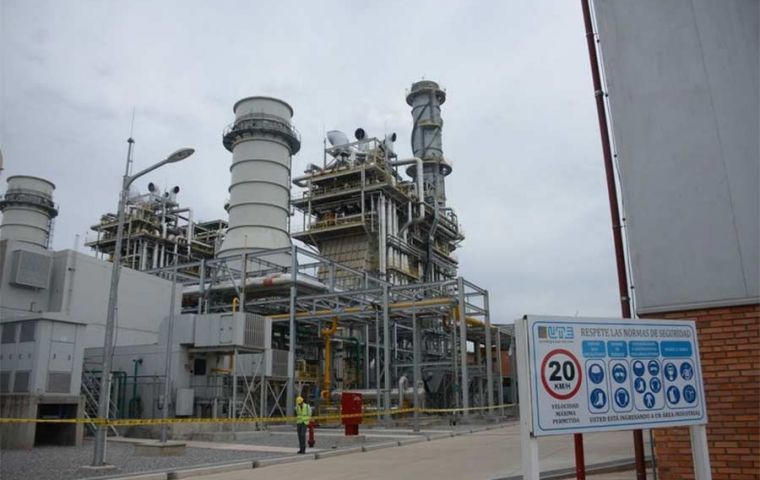 A report released Tuesday by Uruguay's Electricity Market Administration (ADME) showed that energy imported from Argentina and Brazil made up over 50% of the South American country's supply.
February is a month that has been marked by the import of energy by the Administración Nacional de Usinas y Trasmisiones Eléctricas del Estado (UTE): at the beginning of the month, and with the aim of lowering the costs that the state-owned company was having to keep the thermoelectric power plants running -necessary due to the low flow in the hydroelectric plants due to the drought-, it started importing from Brazil.
Last Saturday, Uruguayan authorities also admitted they would adopt the same modality during the Carnival long weekend, but from Argentina.
ADME's daily consumption report showed that the demand was 1,526 MW on Tuesday, of which 34% was imported from Brazil, while 49% stemmed from local windmills. Another 7% came from thermal plants. However, during the morning hours, energy imports exceeded 50%.
UTE confirmed that the electricity purchase plan will continue until at least the beginning of winter, due to the fact that the dams are still much lower than necessary, and because of the high costs of producing energy in diesel-powered thermoelectric stations.
With little hope that dams will recover to the necessary levels, and with no significant rainfall forecast, the Uruguayan government will continue to authorize the import of electricity from neighboring countries, whose production exceeds their consumption. (Source: Ámbito)