Uruguay demands foreign tourists have medical insurance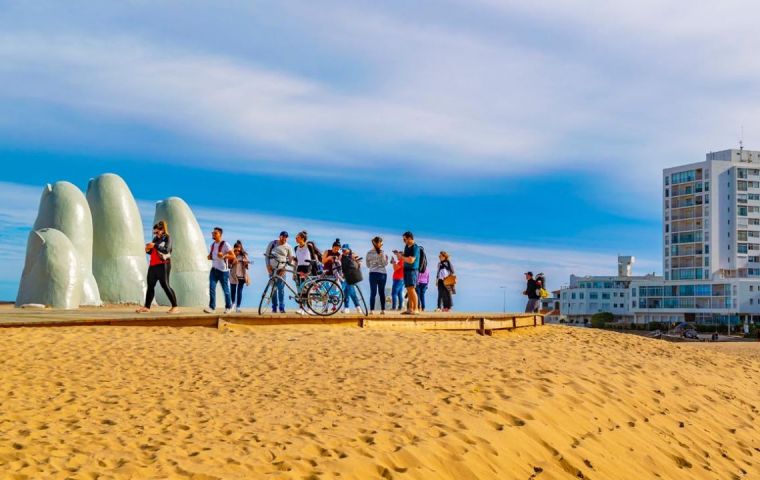 Effective this month, a decree signed by Uruguayan President Luis Lacalle Pou on Feb.16 requires all foreign travelers entering the country to have medical insurance, regardless of whether they arrive by land, sea, or air. The same measure, which has also been approved by the Council of Ministers, also lifts all previous Covid-19 requisites.
The decree states that as a result of the current epidemiological situation and due to "the high level of immunity reached, the observed evolution of the epidemiological behavior of SARS-CoV-2 and the control achieved of the disease", it is appropriate to update the sanitary prevention measures and, therefore, "review the conditions of entry into the country."
Uruguay lifted the requirement of a Covid-19 affidavit for entry into the country in September of 2022, but unvaccinated people (no less than 2 doses) had to produce a negative test.
The new rule provides in Article 1 that "foreign persons intending to enter the country by any air, sea or land means, regardless of their cause of entry, must have health coverage or medical insurance," while Article 2 repeals "any health provision that establishes requirements for entry into the country, and that has been issued within the framework or as a consequence of the national health emergency set forth by Decree No. 93/020 of March 13, 2020."
Uruguay and neighboring Argentina are going through an avian flu crisis that has been deemed non-threatening for humans except in case of direct contact with an infected bird, dead or alive.
Read also:Uruguayan ministers tackle avian flu