Chile's Senate agrees to virtual appearance by Ukrainian President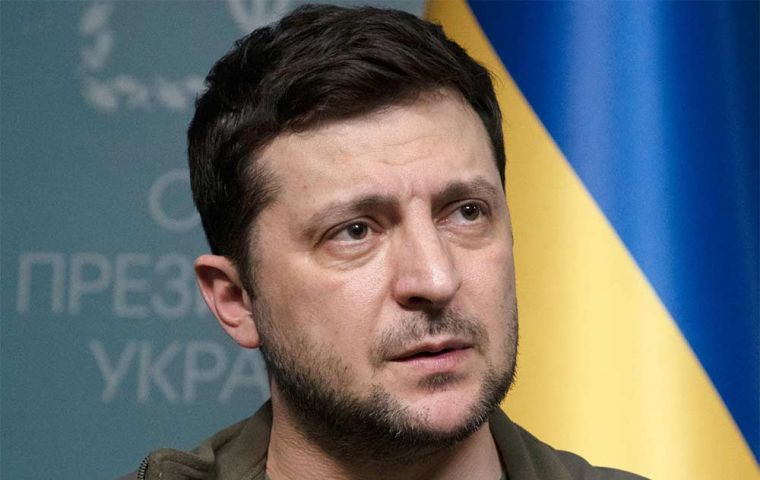 Chile's Senate has voted in favor of Ukrainian President Volodymyr Zelenski making a virtual appearance at the South American country's legislative, while a green light from the Lower House was to be confirmed shortly to make it a joint session if possible. Zelenski's telecast would be sometime between the last week of March and the first week of April.
Voting against the initiative in the Senate were the Communist Party and Democratic Revolution. And since joint sessions need to be approved unanimously, it is feared that regardless of the outcome of voting at the Lower House, the joint session may not materialize.
Republican Senator Rojo Edwards said he had been insisting on this meeting for months and even mentioned it as a condition for accepting the December visit of Croatian President Zoran Milanovic. Edwards also stressed that "the Communist Party and Revolución Democrática have a position that I cannot understand."
When asked about his dissident position, Revolución Democrática President Juan Ignacio Latorre said he felt no likeability for Russian President Vladimir Putin, in addition to being sympathetic to the suffering people of Ukraine. However, the senator for Valparaiso explained that it sets a bad precedent that the President of a country with an open conflict appears in front of Congress, an issue that should be handled at the executive level.
"I want to clarify that it has nothing to do with any animosity to the President of Ukraine; all the solidarity for the war they are suffering," Latorre argued. His point was not to set a precedent where the Senate gets involved in open conflicts "when State policy in international matters is carried out by the President of the Republic."