Uruguayan torturer convicted beyond prosecutor's request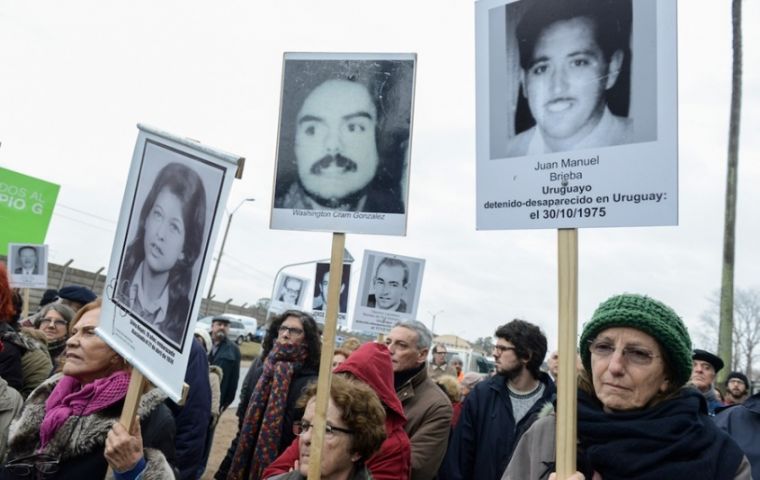 Former Uruguayan military officer Alejandro Ariel Ferreira has been sentenced to 9 years in jail for torture and crimes against humanity at the clandestine detention center known as "Los Vagones" during the 1973-1985 military regime, it was announced Monday. It was the first conviction by oral and public trial for crimes against humanity through the new criminal code and the first ruling for a crime under international law.
The Crimes against Humanity Prosecution team, headed by prosecutor Ricardo Perciballe, requested a sentence of nine years and four months for the crimes of abuse of authority against the detainees, serious injuries, and deprivation of liberty, but the judge "went beyond this request and ended up convicting the ex-military officer for torture, something that had not been requested by the Prosecutor's Office because he understood that this crime was not typified at the time the events took place."
The judge took into account some international parameters and also decided to convict Ferreira for this crime. The prosecutor also stated that a systematic plan of persecution in Canelones, similar to the one applied in different parts of the country, was fully proven. He also stated that the existence of the clandestine detention and torture center known as "Los Vagones" was also proven. The Prosecutor's Office for Humanity Crimes and the Victims Unit participated in the case.
Alejandro Ariel Ferreira Brune was involved in acts of torture in "Los Vagones" in Canelones in 1975 and 1976.
The Director of Communication of the Prosecutor's Office, Javier Benech, indicated that the Victims and Witnesses Unit of the Attorney General's Office also participated in the case. The case was denounced in 2019 and, that same year, Canelones Judge Luis Sobot ordered the pre-trial detention of Hugo Orestes Guillén, Wisthon Mario Vítale, and Ferreira for 120 days. Guillén and Vítale died, while Ferreira has been under house arrest since March 2020.