Technician with little political background to become Uruguay's new health minister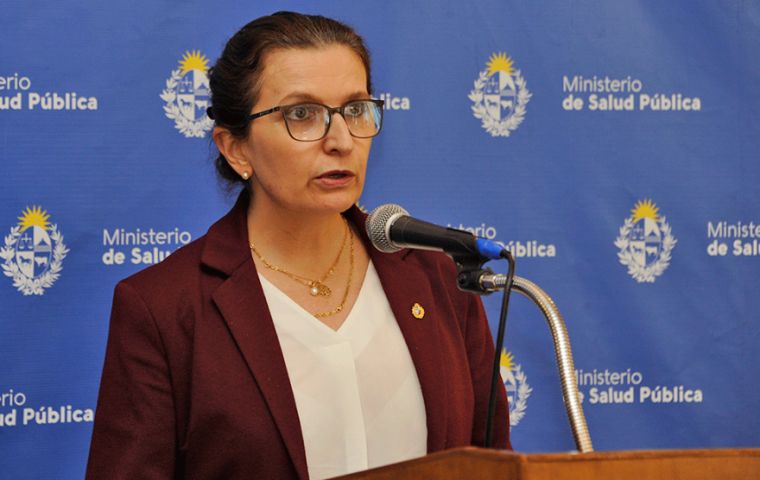 Anesthesiologist Karina Rando will take over from Daniel Salinas Monday as Health Minister of Uruguay, thus replacing the official who took center stage during the Covid-19 pandemic, it was reported in Montevideo. Salinas explained his resignation was for personal reasons to avoid further public exposure, particularly to anti-vaccine groups, and to devote himself to his profession as a neurologist.
Rando has been the Coordination Director at the Ministry of Public Health (MSP) from the beginning of the Luis Lacallle Pou administration until last year.
Salinas and Senator Guido Manini, a retired general who once was Army Chief of Staff, chose Rando, whom the latter has known since his days as Director of the Military Hospital between 2008 and 2014. For Rando, her appointment will mean the opportunity to put into practice the training in public health she received in London. Salinas and Manini belong to the Cabildo Abierto party, one of the members of the ruling Multicolor coalition.
"The name given to me by Cabildo Abierto is hers," said President Lacalle Pou. "She is a great professional, I know her and she worked with us very actively during the pandemic."
Salinas also said he would not pursue a career in politics. He is leaving his post exactly three years after the declaration of the sanitary emergency. He said he had gone through "unpleasant situations ... from anti-vaccine groups" which were "not a nice thing," when he was called a "genocidal traitor."
"Do I want this for the rest of my life?" Salinas said he wondered back then.