Quito, Buenos Aires expel ambassadors over convicted minister's escape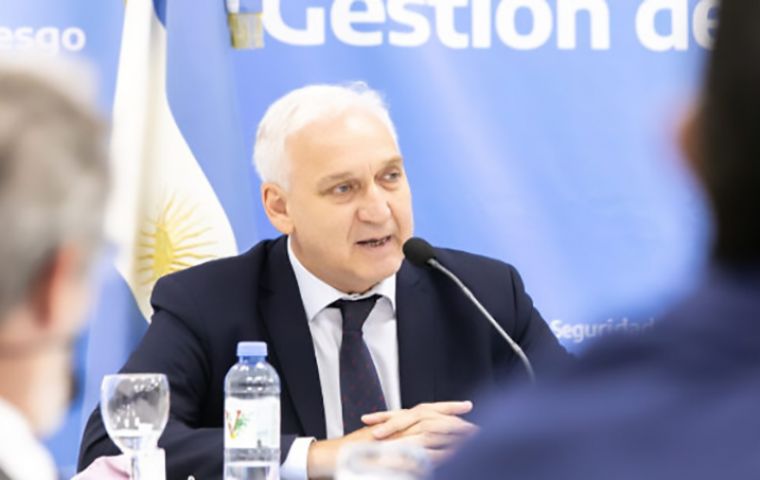 Quito expelled Argentina's Ambassador Gabriel Fuks and Buenos Aires retaliated by giving Xavier Monge his marching orders after a former official of the Rafael Correa administration fled to Caracas where she expects to complete her asylum process with the government of Alberto Fernández.
María de los Ángeles Duarte has been sentenced to eight years in prison for bribery and had been taking refuge in the Argentine embassy in Quito. During the weekend she secretly traveled to Venezuela. She is now hiding in Caracas, where she was welcome by Argentine Ambassador Oscar Laborde who will assist her with her political asylum request.
Duarte stayed two years in the diplomatic residence in Quito with her 11-year-old son, whom she had with Argentine singer Marcelo Pastore. It was through this blood link that she chose Argentina.
The former minister was proven to be directly involved in a bribery case regarding the financing of the Alianza País movement, Correa's political coalition. Correa himself is under asylum in Belgium.
Due to her conviction, Duarte was always denied safe conduct by President Guillermo Lasso to leave the Argentine embassy and take a flight to Argentina. The fugitive claimed she had left the Argentine embassy because "by denying me the safe conduct that corresponded to me as a political asylum seeker, according to the Caracas Convention of 1954, and preventing my safe departure, the Ecuadorian government turned me into its political hostage."
Duarte served as Minister of Economic and Social Inclusion (2009-2010), Transport and Public Works (2010-2013), and Urban Development and Housing (2015-2017) under former President Rafael Correa. She was sentenced in 2020 along with the former president to eight years in prison for bribery in the so-called "Bribes 2012-2016" case involving an alleged criminal structure that asked for bribes for almost US$ 7.6 million in exchange for contracts with the State, according to the Prosecutor's Office.
"I had to leave at risk, but I exercised my right," Duarte said on her Twitter account. The former official ended the message without revealing her whereabouts and with a phrase from Martin Luther King: "Injustice, anywhere, is a threat to justice everywhere".
Argentina regretted the "incomprehensible decision of the Government" of Quito to request the recall of Gabriel Fuks, the Argentine ambassador in that country.
"The Government has taken with surprise and deep sadness Ecuador's decision to escalate the existing disagreement regarding the situation of Mrs. María de los Ángeles Duarte Pesantes and take it to the level of damage in the bilateral relationship," the Foreign Ministry regretted. It also recalled that "there is no international rule that obliges the Argentine diplomatic authorities to exercise custody" over the former minister, who was in the ambassador's residence as a political asylum seeker since 2020.
Fuks was declared "persona non grata". The Ecuadorian diplomacy considered that he had violated "the principle of good faith and mutual trust between States", facilitating Duarte's escape.