Bolsonaro has five days to deliver Saudi Arabian jewelry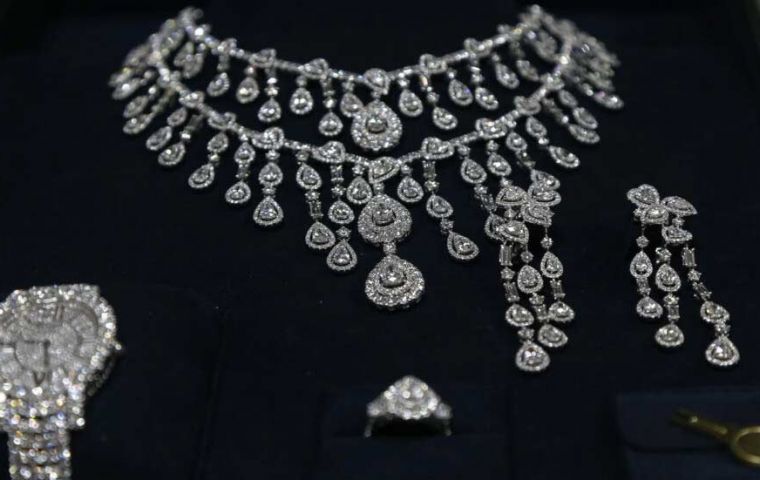 Former Brazilian President Jair Bolsonaro was given five days by his country's Court of Audit of the Union (TCU) Wednesday to hand over the jewelry received in 2021 from Saudi Arabia.
According to TCU Chief Justice Bruno Dantas, the ruling "establishes a deadline of five days for Jair Bolsonaro to return to the general secretariat of the presidency all the assets under discussion regarding the package of jewelry received from Saudi Arabia.
" Dantas insisted that the law establishes that officials may only keep presents that are very personal and of minimal financial amount. "If either of the two criteria is not met, (the gifts) must inexorably go to the presidential collection," he remarked.
In recent weeks, the complaint about the scandalous case of jewelry, valued at more than € 3 million, given by the Saudi government to then-First Lady Michelle Bolsonaro began to trouble the former Army captain's entourage.
Such jewelry was in the backpack of military officer Marcos André Soeiro, advisor to the then Minister of Mines and Energy Bento Albuquerque, who was in the Middle East on a trip that began days earlier. Albuquerque represented Bolsonaro at the summit titled Middle East Green Initiative. The pieces were discovered by customs when Soeiro tried to enter the country without declaring them, in breach of legislation.
The necklace, earrings, ring, and watch of the famous brand Chopard, after spending more than a year in the possession of customs, were to be offered at auction after their seizure for tax evasion. Such a decision, however, was suspended because the items were framed as evidence of possible crimes, including embezzlement and money laundering.
It is also known that Bolsonaro kept a second bundle of luxury items, which entered Brazilian territory undetected.
(Read also: https://en.mercopress.com/2023/03/15/bolsonaro-wants-tcu-to-hold-the-jewels-pending-a-final-ruling )