WHO hopes to liken Covid-19 to seasonal flu this year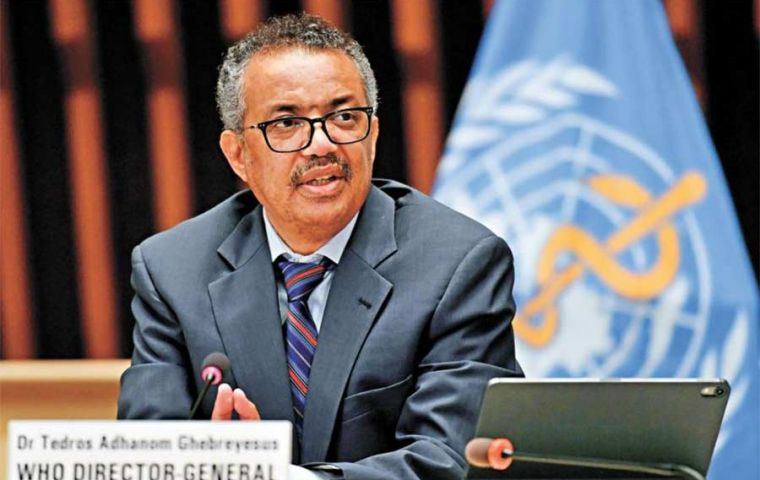 According to the World Health Organization (WHO), Covid-19 might soon be similar to seasonal flu in terms of the threat it means to human life, it was announced as the global agency hopes to further reduce its maximum alert level this year.
"We are getting to the point where we can consider Covid-19 in the same way we consider seasonal flu, i.e., a health threat. A virus that will continue to cause deaths, but does not disrupt our society or our hospital systems," WHO's head of emergency programs, Michael Ryan, stressed during a press conference.
"I am very pleased to note that, for the first time, the weekly number of deaths reported in the last month is lower than when we first used the word 'pandemic' three years ago," said WHO Director-General Tedros Adhanom Ghebreyesus, who insisted he was "confident" that WHO can reduce its highest level of alert "this year."
WHO decreed the "public health emergency of international concern" (PHEIC) on Jan. 30, 2020, when the world counted fewer than 100 cases and no deaths outside China. "Three years later, almost seven million deaths from Covid-19 were reported, although we know the number is higher," he said. "Although we are increasingly hopeful of reaching the end of the pandemic, the question of how it started remains unanswered," Ghebreyesus said while pointing fingers at China for publishing without alerting WHO information on SARS-CoV-2 sequences (Gisaid) that could be of use in ascertaining the origin of the pandemic, which was withdrawn shortly thereafter.
The data from the Chinese Center for Disease Control and Prevention referred to samples taken at the Huanan market in Wuhan in 2020, especially in raccoon dogs. These data, which scientists were able to download and analyze while online, "do not give a definitive answer to the question of how the pandemic began," Dr. Tedros explained, but "could - and should - have been shared three years ago."
Until now, several theories have circulated about the origin of covid, from a possible transmission to humans by an intermediate animal present in the Wuhan market to a laboratory escape.
Ryan said that for the first time, the weekly number of reported deaths due to Covid over the past four weeks has been lower than when he first described Covid-19 as a pandemic. "We declared a global health emergency to spur countries to take decisive action, but not all countries did," he said.