Maduro appoints new Petroleum Minister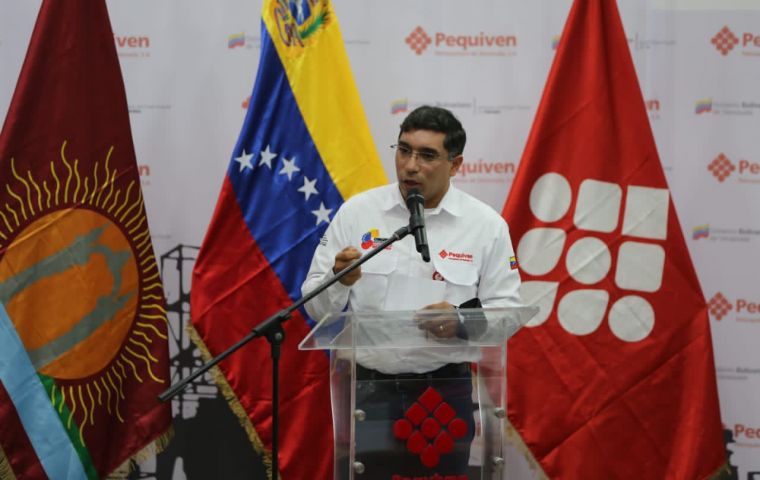 Venezuelan President Nicolás Maduro Tuesday appointed Col. Pedro Tellechea as the new Minister of Energy and Petroleum.
"I had a meeting with the president of PDVSA, Engineer Pedro Tellechea, I appointed him as the new Minister of Petroleum, within the framework of the transformation process that the industry is undergoing," Maduro announced through Twitter one day after Tareck El Aissami's resignation amid a corruption scandal.
El Aissami left his post after several officials were arrested for their alleged involvement in cases of fund malfeasance in the oil industry.
Read also: Venezuelan oil minister resigns amid corruption scandal
An Army Colonel, Pedro Rafael Tellechea holds a degree in Military Sciences and Arts and has a graduate specialization from the Argentine Army. He also has a post-graduate degree in Public Finance from Santa María University and a master's degree in naval operations from the Venezuelan Navy Postgraduate School.
He has been President of PDVSA since Jan. 6, 2023. He has served as General Manager of Empresa Mixta Metanol de Oriente (Metor S.A.) and as President of Industria Venezolana del Aluminio C.A. (Venalum), among other positions.