New team of prosecutors to investigate former Paraguayan President Cartes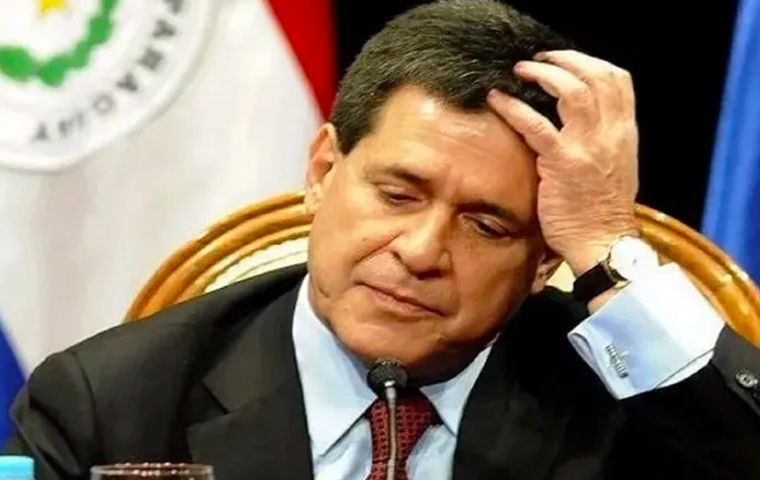 A new team of prosecutors created this week by Attorney General Emiliano Rolón will investigate former Paraguayan President Horacio Cartes for alleged false statements in the Pandora Papers inquiry and for his involvement in the operations of the Venezuelan-Iranian Boeing 747-300 freighter and its 18 crew members.
The cases stem from complaints filed by presidential hopeful Efraín Alegre of the Authentic Radical Liberal Party (PLRA) against Cartes of the National Republican Association (ANR), the Colorado Party's official name. Another case assigned to the new team involves former Interior Minister Arnaldo Giuzzio, it was reported in Asunción.
On October 7, 2021, Efraín Alegre denounced before the Public Prosecutor's Office the former president of the Republic, Horacio Cartes, for falsification and concealment of his affidavits on three occasions.
The Pandora Papers consist of the leak of 11.9 million documents and among the 35 former presidents found in the files is Horacio Cartes.
The documents revealed that during his time as president of Paraguay, Cartes and his family were linked to offshore companies that included assets worth more than US$ 1 million. Through one of the companies, based in Panama, he had an account in a bank in the national territory and an apartment in Miami.
The captain of the Venezuelan-flagged Emtrasur aircraft was the Iranian Gholamreza Ghasemi, who according to the FBI had participated in logistics support of the Lebanese Hezbollah and the Iranian Al Quds force. The Boeing 747 landed at the Guarani Airport in Ciudad del Este on May 13, 2022, to carry cigarettes for the Cartes Group's Tabesa company.
Rolón took office this month as the new state attorney general and is dusting off some cases that had been shelved by his predecessor, Sandra Quiñónez.
(Source: Ùltima Hora)