Borrell warns lithium can make Latin America the "new Persian Gulf"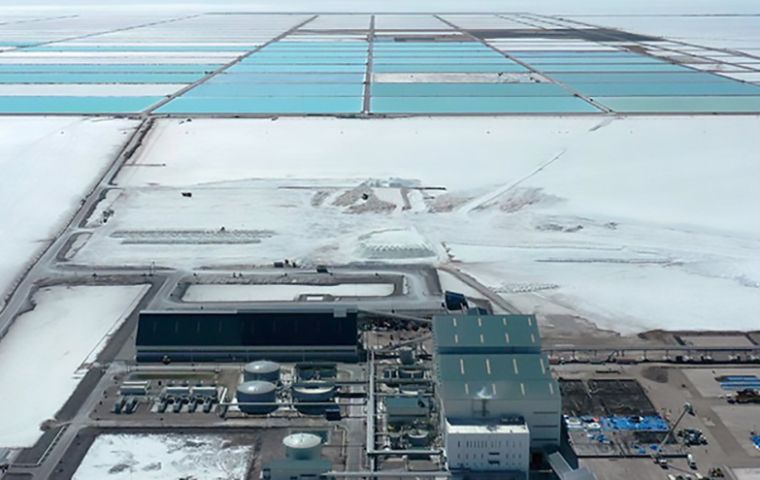 The European Union's High Representative for Foreign Policy Josep Borrell said during an interview in Santo Domingo where he is attending the XXVIII Ibero-American Summit that Latin America is underestimated when it has the potential of becoming the "new Persian Gulf."
In Borrell's view, the region "can be the new Persian Gulf (...) in a world that is going to dispense with hydrocarbons to enter into sustainable energy." He also told EFE about Latin America's potential for the transformations underway and emphasized the "enormous reserves of lithium", for which the countries involved "are already organizing among themselves to form an alliance to face ... the international demand they are going to receive."
After assuring that the EU and Latin America "form societies cut by the same cultural and political patterns, enormously close," Borrell insisted that, as an EU representative, it gave him "great satisfaction to see the strength that Latin America has because of its youth, its preparation, its younger and more prepared people."
In addition, "in a world under enormous tensions", he valued the absence of wars, they are peaceful countries, despite the violence.
Borrell added that the next Spanish presidency of the EU will be "undoubtedly an opportunity" for the Union's relations with Latin America because his native country will place "much more emphasis" on this region than other European states historically, culturally, and linguistically more distant.
Regarding the agreements with Mercosur, Chile, and Mexico, Borrell said that Spain "will work hard for these agreements to move forward, but it is not clear that everyone will see it."
"It would be a great opportunity lost if in this semester no progress is made on an agreement that has been under discussion for more than twenty years," he insisted.
Europe's top diplomat also explained that the current war between Russia and Ukraine "is not a problem among Europeans, it is not something that Ibero-Americans can wash their hands of, saying it is not our problem, [because] it affects the balance of law, freedoms, and progress in the world."
"Today there are more hungry people in the world than before the war and there is more poverty and more food and energy price increases than ever, and that is a consequence of this war and the responsibility of those who started it and continue it," Borrell also stressed.
He also pointed out that Haiti is not going to come out of its crisis on its own and stressed it "has to be done through international action," but Latin America "cannot expect Europe to act to pacify Haiti, it must be done within the framework of an international action by the United Nations, which should be promoted" by the region, Borrell insisted.