Chileans main concern, street crime and violence; President Boric's support down to 25%, latest opinion poll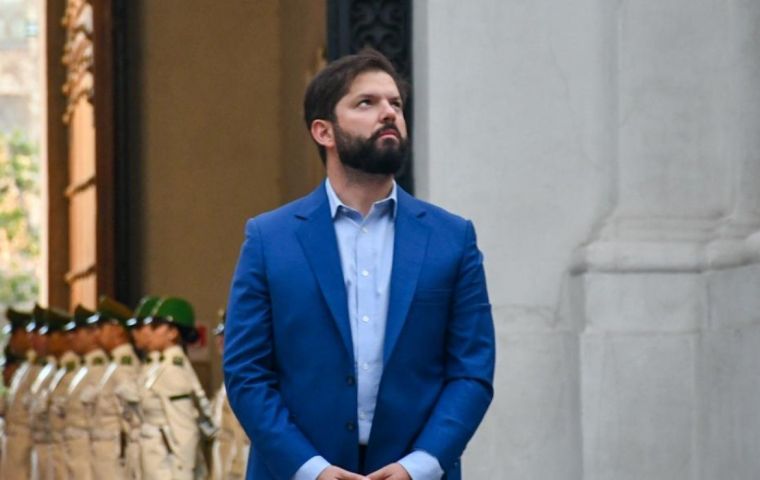 The latest public opinion poll, "encuesta Pulso Ciudadano" has shown that support for Chilean president Gabriel Boric continues to drop, with almost 70% rejecting the president's performance.
"The president has not complied with expectations from a year ago when he first took office", points out the poll. Only 25,4% believe Boric is doing a good job, which is 1,5% less than the previous opinion poll, while disapproval has reached 69%, an increase of 1,7%.
The poll also asked about cutting the working week from 45 to 40 hours and implementing another withdrawal from the pensions' fund, both of which were supported in the interviews, 74,2% and 62,9% respectively, with 8,6% and 22,2% against the proposals.
As to the concerns of the Chilean urban population, first of the list figures, street crime and violence with 44,8% followed by inflation, 34,2%, illegal migration, mostly Venezuelans and Cubans (fleeing from their countries), 28,6% and finally drugs and narcotics.
Likewise, 42,6% of Chileans polled admitted that in the last three months, they have, or members of their family have been robbed or suffered street violence and /or mugging..