Uruguayan authorities exchange data with CIA to fight crime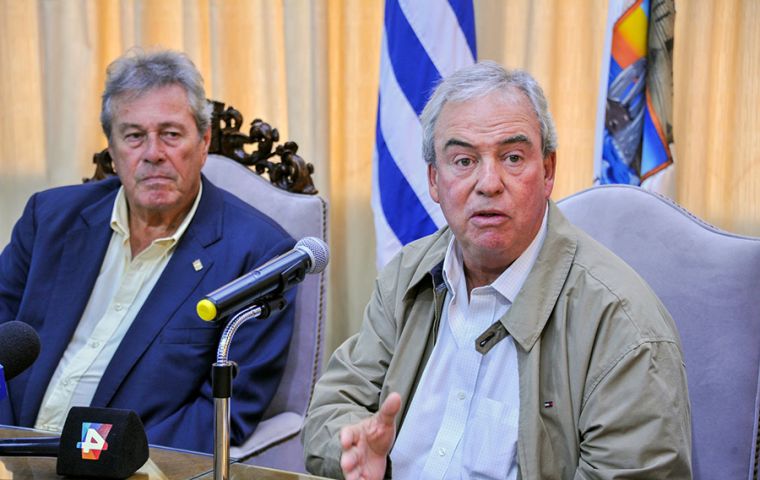 As the United States intelligence apparatus seems to be expanding throughout the region, Uruguay's Interior Minister Luis Alberto Heber Thursday admitted the South American country exchanged information with the US Central Intelligence Agency (CIA).
The report comes the same week that Paraguayan President Mario Abdo Benítez held talks with CIA Deputy Director David Cohen.
Read also: CIA official meets with Paraguayan president
Heber said Uruguayan authorities had met in Uruguay with representatives of the CIA of the United States to exchange information with which to combat drug trafficking.
Representatives of the CIA were in Uruguay where an exchange of information took place, Heber told reporters. It is their "duty to have information that can help us get ahead in striking blows, for example, against drug trafficking. The other day we intercepted 500 kilos of cocaine. Artificial drugs are appearing and it worries us," Heber also explained.
The minister spoke to the press after the graduation ceremony of 203 police officers in which President Luis Lacalle Pou also participated.
"We are on the right track, but we are still not satisfied, we have to continue working more, giving more battle to organized crime, we have to have better results than we have had even though they are good," said Heber, who also pointed out that "there are no failures, we are on the right track, what we have to do is to deepen our work."
"We have more police graduates in the territory, we have bought vehicles so that they have more presence, we currently have one more helicopter in our fleet, we are going to buy 2,000 more cameras in Montevideo and yesterday I was in Rocha announcing 586 cameras in Rocha and Canelones, plus the 300 that are being placed in Maldonado," Heber also noted.
"There is a technological deployment that is a form of surveillance. We are trying to have artificial intelligence software that can prevent suspicious attitudes," the official also said.