Brazilian President's trip to China rescheduled for April 11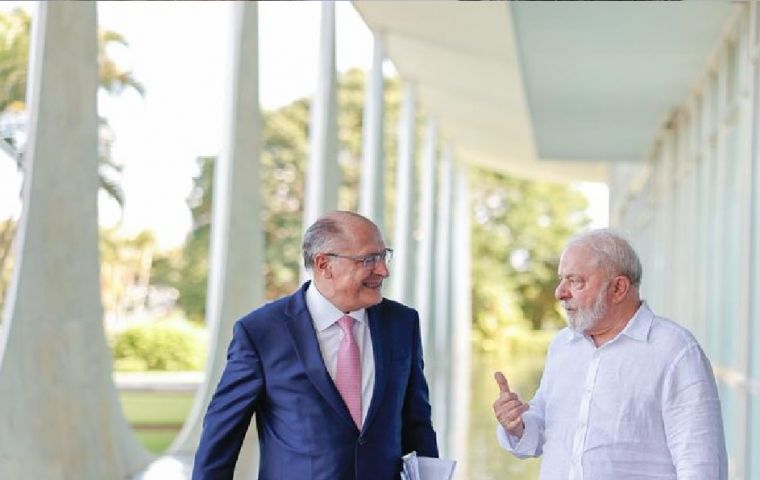 After Brazilian President Luiz Inácio Lula da Silva canceled his trip to China last weekend due to health issues, the South American country's authorities confirmed Friday that a new date had been set: April 11, Agencia Brasil reported. Also in April, Lula will travel to Portugal.
Lula had to postpone his travel plans after being diagnosed with mild pneumonia, due to which he has been resting at the Alvorada Palace for the past few days.
In a post on social media on Friday evening, Lula said he was "fully recovered" and promised to resume his work schedule at the Planalto Palace next week. "Friday home office with friend [Vice President] Geraldo Alckmin. Working at the Alvorada, fully recovered. Next week I will be back at the Planalto," Lula wrote.
The details of Lula's trip to China are still to be disclosed, but he is expected to follow an itinerary similar to what was already planned, with diplomatic engagements with Chinese President Xi Jinping, Prime Minister Li Qiang, and also with the Speaker of the National People's Assembly, Zhao Leji.
All these encounters would take place in Beijing. Lula is also expected to travel to Shanghai, a key economic seaport and center.
It will be Lula's first trip to an Asian country after assuming his third mandate. It will also be his third international outing after taking office: he has already been to Argentina and the United States.
Brazil's Foreign Ministry said at least 20 trade agreements will be signed in Chine during Lula's visit.
In May, the Brazilian leader is to participate as a special guest at the G7 Summit in Japan. The group brings together seven of the largest economies on the planet.
(Source: Agencia Brasil)